Who would have thought famous sex symbol Harry Styles of all people would have had strong thoughts on dating.
The pop superstar is currently traveling the U.S. on his 'Love on Tour' tour. Amidst the usual shaky camera clips of the singer performing onstage from a million miles away was a genuinely curious fan encounter in St. Paul., Minnesota on Wednesday, September 24th, as per Huffington Post.
Styles suddenly stopped during his set after noticing an intriguing sign in the crowd. "Should I text him?" the fan's sign said, and Styles had quite a lot to say on the matter.
Acting as if he was just casually hanging with some mates and discussing things over drinks, Styles asked, "Is he nice to you?", from the stage. A friend of the sign holder shouted vehemently that the mystery man was in fact not nice.
"In my opinion," Styles said, "if you should, this isn't even a question." He continued: "If you're wondering if we're playing games; if you're wondering, 'should I text him? Should I not text him? … Can't text him too soon. And now I'm thinking about double-texting, that's a whole risky business.' … It's a whole thing."
If Harry Styles giving out sincere dating advice wasn't enough to satisfy fans, he then quoted The Notebook to cap things off. "My personal opinion is that if there's any sort of games, trash! Trash! Trash! Not for you!"
Oh Styles, you know how to make an audience swoon. The response online was also, unsurprisingly, very ecstatic.
The Notebook (2004) | Harry Styles (2021) pic.twitter.com/lAvXKcEWj5

— harry styles gifs (@HRRYGIF) September 23, 2021
my friends: get over him
me: no
harry styles: TRASH TRASH TRASH
me: ok king i'll listen to you

— gabby (@gabby_frost) September 23, 2021
I wonder what the girl decided to do then. If you're reading this, mystery man, I don't like your odds of getting a reply mate. Move on.
For more on this topic, follow the Pop Observer.
Check out Harry Styles giving out dating advice below:
HARRYS RESPONSE TO A FANS "SHOULD I TEXT HIM" SIGN THE WAY HE PACES AROUND IM LAUGHING pic.twitter.com/2wrEsOD4IJ

— angie🐇 (@L0VEALW4YS) September 23, 2021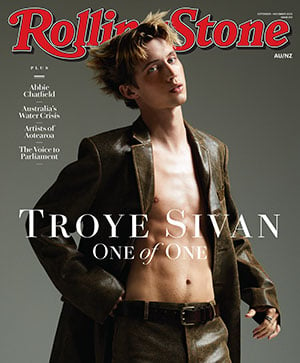 Get unlimited access to the coverage that shapes our culture.
Subscribe
to
Rolling Stone magazine
Subscribe
to
Rolling Stone magazine