Pokémon card sales are back in the news after a Charizard nabbed US$300,000 on eBay. People are understandably losing their minds.
If you're anything like us, you likely have a packet (or 20) of Pokémon cards stashed away under your bed somewhere. Well, you might want to dust those bad boys off, because we're in the middle of a brand new boom, and people are making some serious cash.
Certainly no stranger to the news cycle, the popular cards are back in the conversation after a holographic Charizard blew up eBay.
According to Kotaku, the auction started at a rather reasonable $9.99. It wasn't long before things escalated though, quickly racing to a total of $311,800 over the course of 124 bids. Also, worth pointing out: that's in USD.
A quick conversion check and that is… more than a whopping $400,000 Australian dollarydoos. You can afford to buy a small bathroom in Sydney with that kind of money!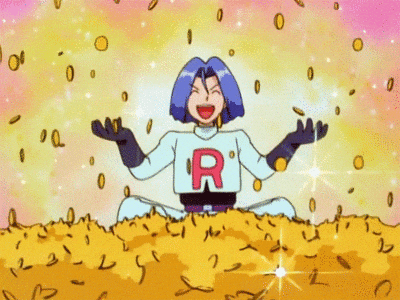 Before you start rummaging through all your old storage containers, you should probably know that sales such as this aren't super frequent. While discovering a Charizard will still net you a pretty penny, the $300,000 price tag was due to it being one of the highest quality versions of the cards available.
Cards that are known as 'shadowless', are also typically worth much more. Simply put: shadowless cards are essentially first edition misprints that don't have the usual drop shadow behind the image of your Pokémon.
Love Gaming?
Get the latest Gaming news, features, updates and giveaways straight to your inbox Learn more
This is information overload, we know, but a quick piece of advice is to check out Cards By Brammers. It's a local outlet that deals with Pokémon cards on the regular, and should be able to give you some indication of what your collection might be worth.
If you've got a fat lot of nothing, well then maybe it's finally time to learn how to play the actual game? Madness.
You can read more about this topic over at the Gaming Observer.