Start prepping your wallet and your stomach, because Pokémon cards will soon be included with McDonald's Happy Meals around the country.
If there are two things I'm deeply nostalgic about in life, it's Pokémon and Happy Meals toys. I mean, I still drink out of a Hunchback of Notre Dame glass I got in the '90s. True story.
So imagine my complete and utter delight at the discovery that these two worlds may soon be colliding.
Yes, word on the street from Press Start is that the Pokémon 25th Anniversary McDonald's Happy Meal card packs are finally set to hit our shores.
In case you're not up to date on all the latest Happy Meal happenings, these cards were a big deal in the US when they launched earlier this year. So much so that typically shitty scalpers started offloading collections for over $1000. Still not as sad as the recent local JB Hi-Fi scam.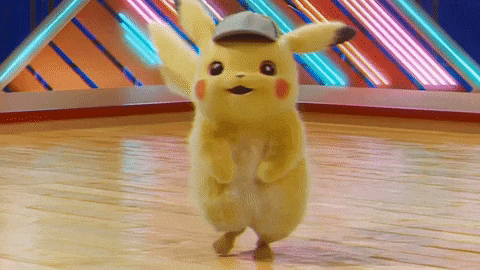 If it remains in line with America, there will be 50 cards in the set, all containing starter Pokémon from the various generations. The collection will be split 50/50 between normal cards and holographics, with each packet containing four cards and apparently some kind of activities for the kiddies.
You can get a taste of what's to come by checking out the McDonald's website which was only recently updated to whet the appetite of Maccas fans.
Love Gaming?
Get the latest Gaming news, features, updates and giveaways straight to your inbox Learn more
So far we have no official word on when the packs will be available, but we'd have to assume it'll take a few weeks considering the chain is in the thick of its Space Jam: A New Legacy line-up, which honestly isn't nearly as cool.
We also don't know if you can buy the Pokémon packs without shelling out for the full Happy Meal, so maybe stop eating nuggets for the time being just in case.
For more on this topic, follow the Gaming Observer.