Pornhub has removed all of its non-verified content after the adult website came under greater scrutiny after a New York Times opinion piece.
The adult video giant, as per The Guardian, has made the unprecedented move to suspend all previously uploaded content that was not created by one of its content partners or members of its Model Program, which includes age verification.
The shock move has massively reduced the content on the site from 13m videos to just 4m. Pornhub launched in 2007 with anyone being able to upload content to the site. With this crackdown, to now become verified users will have to submit a photo of themselves holding a piece of paper with their username, according to their site. This then makes them eligible to start monetising their videos.
The decision comes in the wake of a damning NYT investigation published earlier this month. The piece revealed the website hosted videos of child sexual assaults, something which Pornhub has denied.
Major partners of Pornhub, including Visa and MasterCard, have launched their own investigations and also have stopped allowing their cards to be used on the site.
The new Pornhub policy is to ensure that all subsequent content comes from verified users. The company have said that this goes beyond measures used by other companies such as Facebook and Twitter.
For example, in the last three years, Facebook self-reported 84m instances of child sexual abuse material. During that exact period, the independent, third-party Internet Watch Foundation reported just 118 incidents on Pornhub. "That is still 118 too many, which is why we are committed to taking every necessary action," the company said
They have alleged unfair treatment by anti-pornography groups who wish to end commercial sex work and claimed that they are not being treated based on its policies or how it compares to its peers. Such groups in question include the National Center on Sexual Exploitation and Exodus Cry/TraffickingHub.
The removal of these videos may cause substantial threat to sex workers who use sales from the platform to boost their income. "This news is crushing for the hundreds of thousands of models who rely on our platform for their livelihoods," Pornhub said of the initial moves from Mastercard.
To be clear pornhub just deleted like 60% of all videos on one of the largest porn sites on the internet by flipping a switch https://t.co/GGA07YILg8

— Jason Koebler (@jason_koebler) December 14, 2020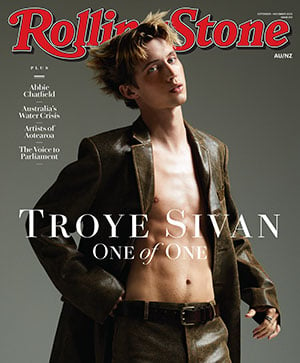 Get unlimited access to the coverage that shapes our culture.
Subscribe
to
Rolling Stone magazine
Subscribe
to
Rolling Stone magazine