Hamburgers are considered a staple of many peoples diets. While they may not be the healthiest option, they sure are delicious. With so many toppings available, what would your dream burger be made of?
Lettuce, tomatoes, onions, some tomato sauce, maybe a couple of pickles – these seem to be the standard fair on top of any run-of-the-mill burger. But, when you begin to add grilled mushrooms, perhaps some provolone cheese, and place it on a pretzel bun, things start to get interesting.
The possibilities truely are endless when it comes to burgers. Are you more of a veggie eater? Perhaps you fancy a challenge when eating? Or, maybe you like to keep burgers as American as possible? Regardless of what gets you going, the burger is there for you to customise as you please.
Even when starting at the base of the burger, there are so many options. Between toasted or fresh buns, or even a specialised pretzel or sesame base, the bread is an important start of a burger, as it holds all those delicious toppings inside.
Then, when it comes to the middle, the meat has to be cooked just precisely. As the protein is the bulk, you don't want to ruin all the hard work you've put in by having an under or over cooked burger!
Next, it's time to decide your toppings. With choices of cheese, endless amounts of veggies, and even bacon and grilled onions on offer, you're sure to be able to find just what you're after.
Finally, your burger can't even be considered as one of the greats unless it's topped off with a squirt of sauce. With mayo, ketchup, mustard, and even relish on the bar, your perfectly topped masterpiece can be tied together with an exquisite drizzle of sauce. Start building!
Love Food & Drink?
Get the latest Food & Drink news, features, updates and giveaways straight to your inbox Learn more
Build your dream burger!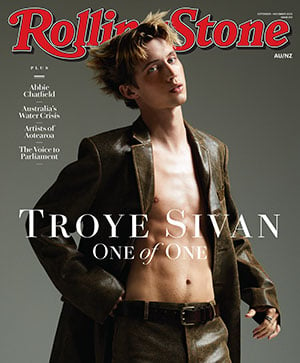 Get unlimited access to the coverage that shapes our culture.
Subscribe
to
Rolling Stone magazine
Subscribe
to
Rolling Stone magazine