Dozens and dozens of Republicans complaining about student loan debt relief are getting their own MASSIVE forgiven loans exposed.
The Biden administration has just canceled $10,000 in student loan debts and up to $20,000 in student loan debts for Pell grant recipients.
The act also caps future and current monthly payments at 5% of the borrower's income which is half of what that cap was previously.
Republicans, of course, have not taken a liking to this recent act of student loan forgiveness and many pundits and politicians alike have taken to Twitter to express their outrage. Twitter wasn't going to let this slide.
Ironically, nearly all of these same Republicans have large debts of their own that the government has graciously forgiven, many of which are in the millions of dollars range. Twitter users made sure these grifters didn't forget and quote tweeted many of their whiney posts with detailed information about their own debt forgiveness.
User @trayne_wreck gathered a thread of some of the best examples of this, look below to see them.
"Never getting off this app, etc etc."
Right-wing opinion editor for Newsweek, Batya Ungar-Sargon, tried to disrupt class solidarity by pitting workers against one another despite her company receiving $659,800 in debt forgiveness in 2020.
"I just don't know how these people making $100K a year look people in the face who change seniors' bedpans for a living or drive a truck or work the railroad or stock grocery shelves or deliver their Amazon packages and say, "You, yes you, give me $10K." I just don't get it."
@AriDrennen quickly stepped in to remind Ungar-Sargon of her hipocracy.
"this you?"
Never getting off this app, etc etc. pic.twitter.com/ikPzyJW1CG

— rayne (@trayne_wreck) August 24, 2022
Right-wing pundit Ben Shapiro also came out with the most incredibly nuanced take: don't take out debt if you won't be able to pay it off and if you can't pay it off don't ask "others" to do it for you.
Weird that he said that considering he couldn't even pay off a $20,000 dollar debt despite owning a massive media conglomerate. Kind of embarrassing considering his company The Daily Wire exceeded $65 million in revenue in 2020.
If you can't afford to be taking out a $20,000 loan don't be taking it out, let alone asking the government to repay it for you. At least, that's if we're going by your own logic, Ben.
"Look there's more."
"I have a controversial idea about paying off student loan debt: don't take out debt you will likely be unable to pay off, and don't ask others to pay off your debts."
Look there's more. pic.twitter.com/uLwFWK3vnW

— rayne (@trayne_wreck) August 24, 2022
To read the rest of the thread click here to go to the first Tweet and click here to go to the last Tweet in the thread.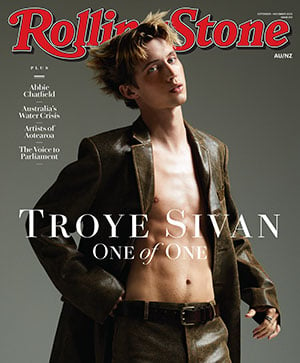 Get unlimited access to the coverage that shapes our culture.
Subscribe
to
Rolling Stone magazine
Subscribe
to
Rolling Stone magazine