Sharon Stone has revealed she can't stop a new triple-X rated version of the 1992 classic Basic Instinct from being released, despite her protests.
As reported by Insider, Stone wrote in her recent memoir The Beauty of Living Twice that the film's director, Paul Verhoeven, misled her about the movie's infamous leg-crossing scene.
According to Stone, Verhoeven assured her that her crotch wasn't visible in the scene where her character was being interrogated by the police, which showed she wasn't wearing any underwear.
In a recent interview with A Current Affair, she explained her discomfort over the restored version's impending release.
"They've decided to release the director's triple-X cut for the 30th anniversary," she said.
"There are new [Screen Actors Guild] rules about that, [how they] have been made and created, but they were made after I, as a young lady, made this film, and so they don't apply to me," she added.
In her memoir, Stone revealed she didn't realise how revealing the scene was until she attended a preview screening with the entire cast.
"That was how I saw my vagina-shot for the first time, long after I'd been told, 'We can't see anything – I just need you to remove your panties, as the white is reflecting the light, so we know you have panties on,'" she wrote.
"I went to the projection booth, slapped Paul across the face," she continued.
Meanwhile, Verhoeven has previously insisted "Sharon is lying" about being misled as to how the scene was shot.
"Any actress knows what she's going to see if you ask her to take off her underwear and point there with the camera," he told ICON back in 2017.
"But when she saw the scene surrounded by other people, including her agent and her publicist, she went crazy," he added.
"Everyone told her that this scene would ruin her career, so Sharon came and asked me to take it away. I told her no. 'You accepted, and I showed you the result,' I said, and she replied, 'Fuck you.' But Sharon is not going to tell you that, surely not."
The restored XXX cut of Basic Instinct was supervised by Verhoeven and is reportedly set to feature "bonus material".
For more on this topic, head over to the Film & TV Observer.
Check out the trailer for the original Basic Instinct starring Sharon Stone: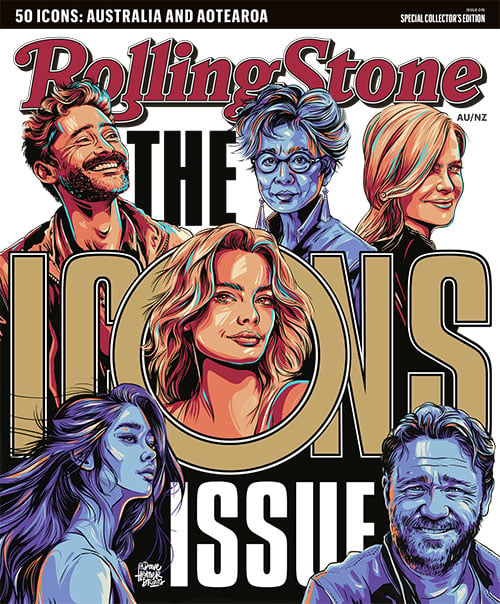 Get unlimited access to the coverage that shapes our culture.
Subscribe
to
Rolling Stone magazine
Subscribe
to
Rolling Stone magazine