With restrictions beginning to ease around the country, many Australians are beginning to once again venture out to the hallowed fast food outlets and takeaway bars that are the staple of our foodie culture.
Of course, you never really notice how much you miss something until you don't have it – a sentiment that rings extra true when it comes to take-away fast food.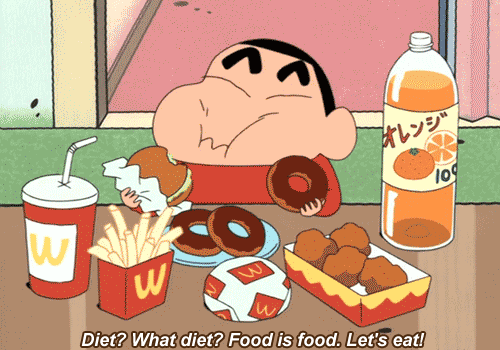 So, in celebration of the (current) easing of restrictions, here are seven legendary fast-food joints around the country that you might want to consider grabbing a bite from – because you never know when the obscene amount of calories these places serve up might be ripped away from us.
1) Burger Junkie (Launceston, Tas)
Whoever came up with the idea of whacking a meat patty between two buns deserves sainthood. While the debate over who created the hallowed meal is the source of major beef (huh huh) what's not up for speculation is the magnificent job Launceston joint Burger Junkie does of celebrating a good burg. Celebrating the owners' Canadian roots, expect toppings such as maple whiskey glaze and thick bacon. Big, cheesy and filling – all the things you want from a burger.
2) Frosty Mango (North QLD)
The Mango is so synonymous with QLD that it's a wonder it hasn't found its way onto the coat of arms. The other trademark of the state is stinking hot weather – so it's only natural that the state has one of the best ice creameries in the country in the form of Frosty Mango. In addition to the ice cream (which includes flavours such as macadamia, hazelnut, tiramisu and fresh fruit sorbet), customers can pick up sangas, wraps and even freshly made jam. A local treasure.
3) Harry's Cafe De Wheels (Sydney, NSW)
COVID-19 couldn't stop Harry's Cafe De Wheels, a legendary caravan cafe that has served Sydney-siders for over 80-years. If you purchase one of their iconic Tiger Pies (peas and mash stacked on top of each other) you'll join the likes of Frank Sinatra, Elton John and Prince Harry (among others) to have tasted the glory of the pea, potato and pastry combo. The cafe has since branched out into multiple stores around Sydney – however, the Wollomoolloo original remains our pick for a quick bite.
Love Food & Drink?
Get the latest Food & Drink news, features, updates and giveaways straight to your inbox Learn more
4) La Vita Fresh (Adelaide, SA)
Sometimes you need a little bit more 'authentic' – and for Australians, pasta is growing in popularity in this area. Of course, everyone will swear by their local pasta bar – however, Adelaidians have extra bragging rights due to the mere presence of La Vita Fresh in their town. A family-owned business, La Vita Fresh offers both the fine dining experience and a quick take-away meal – and of course, all the pasta is hand-made.
5) Pie in the Sky (NSW)
Another pie shop, yes, but it's when you throw 22 flavours of pie, as well as unbeatable milkshakes into the mix, it's no wonder that Pie In The Sky is such a treasured gem. Whether it's curry, roast pumpkin & feta, chicken honey & mustard or any other type of pie flavour you can imagine, there's something for everyone at Pie In The Sky, with the ever-controversial lime milkshake our pick for the go-to beverage.
6) 8-Bit (VIC)
When in Melbourne town it's hard not to feel overwhelmed by the number of food options available – so that's why we've chosen 8-Bit as our preferred option, with this late-night eatery offering the goods for everyone. From their wild burger menu (check out the Zelda burger!) to their hotdogs and renowned fries, 8-Bit serves the goods, 11 am-11 pm, every day, from any of their three locations around the city.
Get unlimited access to the coverage that shapes our culture.
Subscribe
to
Rolling Stone magazine
Subscribe
to
Rolling Stone magazine