27 years ago, a strange little show named Twin Peaks changed television forever. The series' unique blending of soap opera tropes and the surreal vision of co-creator David Lynch paved the way for a revolution in storytelling, setting the scene for a whole host of distinctive, stylish and downright odd programs that followed it. It's not a stretch to say that without the success of Lynch's bold, disturbing creative direction, status-quo-challenging shows like Mad Men and even Game Of Thrones would have had a hard time indeed finding their feet.
Now, after two-and-a-half decades off the air, Twin Peaks is making a glorious return with an 18-part limited series hitting our screens on Monday May 22. But before you re-submerge yourself in Lynch's wild world, it might be best to refresh yourself with the show's ins and outs. To that end, here are six factoids to brush up on before season three inevitably scrambles your brain.
1. Laura Palmer Is Still (Presumably) Dead
The bulk of Twin Peaks' original plot was framed around the death of the beautiful, mysterious Laura Palmer (Sheryl Lee) – a seemingly perfect high school student who washed up on a beach in the show's very first episode, her cadaver wrapped in a plastic sheet. Although the mystery of who murdered Palmer was abruptly solved halfway through the second season (more on that insane plot development later) one can imagine that her spectre will continue to haunt the show after its return.
It has been confirmed that Lee will return for the third season, although it remains to be seen whether she is back to somehow reprise her role as Palmer, or to reassume the mantle of her other role, Laura's cousin Maddy.
2. Agent Dale Cooper Is Still (Presumably) In Trouble
Twin Peaks' de facto hero was Special Agent Dale Cooper, a coffee-and-donut-loving holistic FBI operative agent played with aplomb by Kyle MacLachlan. Despite eventually solving the Palmer case, Cooper was afforded no happy ending at the end of the second series – indeed (spoilers!), the show wrapped up with the detective trapped in the mysterious occult netherworld of the Black Lodge, his fate unknown. But given we already know that MacLachlan has signed on for the show's return – his concerned face dominates the marketing material – it doesn't seem like too much of a stretch to assume we are finally going to see how (or should that be if?) Coop gets out of the pickle he has been bound in for two decades.
3. Twin Peaks Is The Bold And The Beautiful On Crack
Despite the weightiness of Twin Peaks' themes – it frequently explored such taboo topics as underage drug and alcohol abuse, incest, domestic trauma, and the legacy of violence – there was always something delightfully, deliriously soapy about the show. From eyepatch-clad nag Nadine Hurley's rants about silent blinds to the budding romance between Dale Cooper and Audrey Horne, the show frequently strayed into melodramatic territory, often with its tongue planted firmly in its cheek.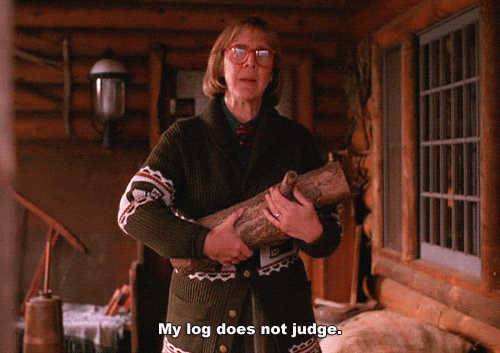 4. Season Two Got Very, Very Weird
Although Lynch carefully monitored Twin Peaks' first season, he was too busy filming the near-perfect Wild At Heart to pay full attention to the second instalment, leaving the show in the hands of staff writers. As a result, Twin Peaks furiously jumped the shark in his absence: the silliness boiled up to the fore and the subtle, beautifully maintained sense of the surreal that the show was built on was almost entirely discarded. Indeed, the show's central mystery – who killed Laura Palmer? – was answered almost out of the blue when it was abruptly revealed (spoilers!) that Laura's father Leland killed her while possessed by the spirit of the demonic Bob.
5. Fire Walk With Me Will Be Important For The Third Season
In 1992, perhaps keen to right the wrongs of the show's second season, Lynch returned to the world of Twin Peaks and produced Twin Peaks: Fire Walk With Me, a feature-length prequel that explored the sad last days of Laura Palmer. Although initially the subject of some critical derision – it was infamously booed at the Cannes Film Festival – Fire Walk With Me is now recognised as one of Lynch's best films and a masterpiece in its own right.
Importantly, Lynch has said that it will be valuable for fans to revisit the film before the third season airs, so both newcomers and diehards would do well to check it out. Need more convincing? The film features both Chris Isaak and David Bowie in supporting roles. What more could you want?
6. A Lot Of The Original Cast Members Are Coming Back
In addition to Lee and MacLachlan, a swathe of actors from the original series are set to make a reappearance in season three. Among those confirmed to return are Sherilyn Fenn (AKA Audrey Horne, the chanteuse who seduces Coop), Harry Goaz (the eternally weepy Deputy Andy Brennan), Michael Horse (Deputy Hawk, a stoic detective who befriends Coop), Alicia Witt (pre-pubescent princess Gersten Hayward) and many more.
Of course, the official cast list should not necessarily be considered categorical: it would be like Lynch to omit a number of names to throw viewers off his scent. Could it be that Laura's (dead) father Leland might make a return? Is some new incarnation of Bob going to wreak havoc on the town once more? Only time will tell…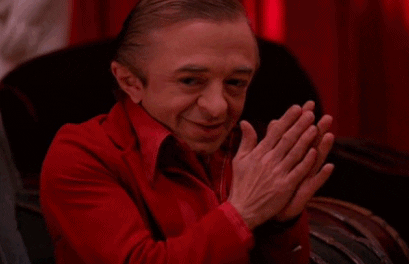 Twin Peaks season three premieres on Stan on Monday May 22.
Tell Us What You Think