Our thoughts on Splatoon 3, F1 Manager 2022, F.I.S.T. Forged in Shadow Torch and the SteelSeries Arctis Nova 3 gaming headset.
For those who like their multiplayer shooters fast frantic and filled with colour, Splatoon has always been a strong choice, and one of Nintendo's most interesting modern franchises. It's also wild as hell, as you focus on splatting more areas with paint than your opposing team – which you can then use to quickly swim across the battlefield by transforming into a squid and refill your paint reserves.
Truly, it is a game that demands to be seen to be properly understood.
Splatoon 3 might not reinvent the series' core formula, but it does continue to deliver consistently entertaining gameplay, with plenty of unlockable weapons that'll keep you coming back for more. Opt to take a break from the multiplayer shenanigans and there's also a relatively lengthy campaign to delve into. The story mightn't be anything spectacular, but it allows Nintendo to showcase its creative chops once again with a variety of platforming challenges, puzzles and quirky boss fights. It's just a shame that a lot of gamers are likely to miss the campaign entirely by the game's bizarre choice to almost hide it in the sidelines of the multiplayer.
Speaking of which, Splatoon 3 might provide Nintendo's strongest online infrastructure so far, with matches that aren't riddled with lag, and we really hope it stays that way for future titles.
If you can get past the more iterative nature of Splatoon 3, then you're bound to have a good time. The gameplay is addictive, the world fascinating, and the controls solid. We even grew to appreciative the tilt controls, which felt more efficient than the dual sticks in tight matches.
Well worth checking out for Switch gamers.
Love Gaming?
Get the latest Gaming news, features, updates and giveaways straight to your inbox Learn more
Splatoon 3 is out now on Nintendo Switch.
Also out now…
F.I.S.T. Forged in Shadow Torch (Switch, PS4, PS4, PC)
A metroidvania with a furry twist, F.I.S.T sees you take control of bad-arse rabbit Rayton on a quest of revenge, rebellion and destruction. You see, when Rayton's close friend is captured in the F.I.S.T's opening minutes, it leaves you to navigate the many gritty environments of the game's Diselpunk world. Oh, you also have a hefty mechanical arm to dish out some epic damage, and it's a delight.
Originally released last year, this Switch port should do well to build new fans, although we do need to admit that it's probably not the best way to play. Textures are a little muddy (although the OLED model does help things along) and the gameplay does slow down occasionally. Load times can also feel annoyingly long – some approaching just over a minute.
If the Switch is your option though, don't let that deter you, because F.I.S.T is a thoroughly entertaining adventure, especially for fans of the genre.
Teenage Mutant Ninja Turtles: The Cowabunga Collection (PS5, Xbox Series X/S, PS4, XBO, Switch, PC)
If you're a TMNT fan it's a wonderful time to be alive. Not only was Shredder's Revenge an exceptional modern beat em' up, this Cowbunga Collection provides an incredible dose of nostalgia.
The collection's 13 games are packed to the rafters with all sorts of goodies like arcade classics and long-forgotten fighting game spin-offs, all lovingly presented. During our time with the game we found launching in and out of titles to be quite zippy, and each game features a pretty overlay that does well to solve the issue of varying aspect ratios (meaning you won't be stuck with empty black space).
Then there's the bonus content that'll have even the most hardcore turtle lovers coming out of their shells, like rare concept art, soundtracks with and old-school magazine ads. It's an extensive, well-priced offering that'll pair well with a slice of pizza.
F1 Manager 2022 (PS5, Xbox Series X/S, PS4, XBO, PC)
While soccer fans have been able to delve into the real nitty gritty of management simulation for a quite some time, now it's F1's time in the spotlight, and the result is as intense as you might expect.
Day-to-day you'll be helping your team work up the ladder, enlisting engineers to improve car performance and much more. When it's time for racing events, the pressure's on to achieve set expectations and it's here that F1 Manager shines brightest.
Things become a real balancing act as you use practice sessions to choose your vehicle setup, help drivers become more comfortable on a given course and work out how to snag yourself a podium finish. We were pleansently surprised how tense races could feel despite you not being behind the wheel (you'll instead provide critical tactical orders like speed or formation direction).
F1 Manager is purely for hardcore F1 fans, but we can't imagine they'll be disappointed with this debut lap.
Hands-on with the SteelSeries Arctis Nova 3
When SteelSeries released its Arctis Nova Pro headset, the company knocked it out of the bloody park with an offering that was premium from tip to toe. But not every gamer has enough disposable income to shell out for a $600+ unit, so now the headset maestros are trying to balance functionality with affordability with the Arctis Nova 3.
But while the Nova 3 is a budget headset at its core, it certainly doesn't feel it. Despite featuring a plastic frame and AirWeave Memory Foam ear cushions, the headset is surprisingly sturdy in its construction. We've thrown it in and out of a backpack for a little while now, and never once worried about it bending or flexing out of shape. It's also incredibly light, sitting comfortably atop our head for extended sessions, however it should be noted that it may feel a little tight around some heads (especially if you've got the headband strap attached), so it's definitely worth testing out if you're concerned your noggin' is on the larger side.
Much like the rest of the Nova line-up, the Nova 3's audio shines once you get stuck into the action. There's a decent amount of bass, and your soundscape feels as rounded as you should expect for the price point. Combined with SteelSeries' Sonar audio software, you can even tweak the experience to your particular needs. Likewise, the Nova 3's microphone consistently delivers clean audio, and we love how neatly is stows away into the earcup of the headset when not in use.
Finally, if you're hooked into a USB-C connection you'll be able to enjoy some nice RGB lighting on each earcup. It's a nice addition considering the price point, however we'll admit to being slightly disappointed that you can't make use of the feature if you primarily game on PS5, Switch or Xbox. For those instances a 3.5mm cord (which is provided in the box) will be your friend.
At the end of the day, the Arctis Nova 3 is an all-rounder of a headset worth considering if you're on the lookout for something under $200 (the unit retails for $199, but we've seen sales as low as $160).
For more on this topic, follow the Gaming Observer.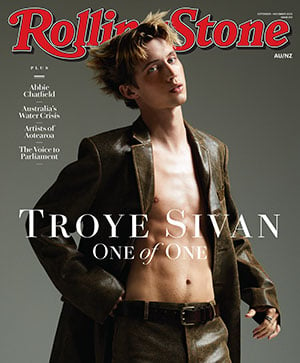 Get unlimited access to the coverage that shapes our culture.
Subscribe
to
Rolling Stone magazine
Subscribe
to
Rolling Stone magazine