Following building controversy surrounding the character, film producer Adi Shankar has revealed that Kwik-E Mart owner Apu is expected to be written out of the series.
Apu first appeared on the show back in 1990 and has since become one of the main supporting characters throughout the shows 29 year history. In recent years the show has come under criticism for it's use of a white voice-actor for the character, and their continued stereotyping of people of Indian and Asian descent through the character.
Indiewire reports that whilst the character is being written out, Shankar – who has worked on scripts to subvert the problematic character – does not agree with the decision. "It's not a step forward, or step backwards, it's just a massive step sideways." He also referred to the choice to cut Apu from the show as "cowardice" saying "If you are a show about cultural commentary and you are too afraid to comment on the culture, especially when it's a component of the culture you had a hand in creating, then you are a show about cowardice."
Last year saw the release of The Problem With Apu, a documentary looking into the problematic nature of the character. It featured various members of the entertainment industry discussing the character including Aziz Ansari and Whoopi Goldberg.
Apu is voiced by Hank Azaria who has previously said he is willing to step aside from the character after the show was criticised for it's response tho the 2017 documentary. Check out the scene where Lisa and Marge discuss the stereotypes below.
#TheSimpsons completely toothless response to @harikondabolu #TheProblemWithApu about the racist character Apu:

"Something that started decades ago and was applauded and inoffensive is now politically incorrect… What can you do?" pic.twitter.com/Bj7qE2FXWN

— soham (@sohamberlamps) April 9, 2018
Shankar says he was crowdsourcing for a script to address the problems surrounding Apu and had found the "perfect script" written by former US Air Force pilot Vishaal Buch. He doesn't expect the script to be picked up by the show, and says that at this point "They aren't going to make a big deal out of it, or anything like that, but they'll drop him altogether just to avoid the controversy."
Update:
On October 28th The Simpsons showrunner Al Jean tweeted "Adi Shankar is not a producer on the Simpsons. I wish him the very best but he does not speak for our show."
Watch: The Problem With Apu trailer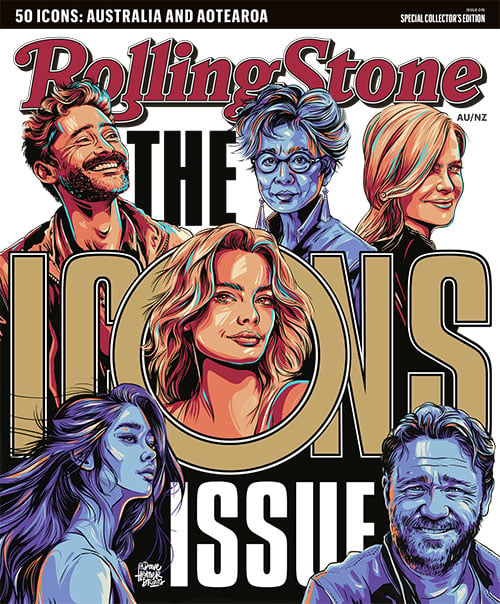 Get unlimited access to the coverage that shapes our culture.
Subscribe
to
Rolling Stone magazine
Subscribe
to
Rolling Stone magazine