Before the 2023 release calendar heat ups, we check out Marvel's Midnight Suns, Crisis Core, SteelSeries' Arena 3 speakers and more.
It's only January but boy howdy 2023 is looking pretty crowded with exciting video game releases. Before the real chaos begins, however, we thought now was the perfect time to look back at a few titles that may have gotten lost in the holiday hustle. From Marvel's Midnight Suns to small scale efforts like Gris, we are 10 games we think might tickle your fancy.
Let's get started.
1 – Marvel's Midnight Suns (PS5, Xbox Series X/S, PS4, XBO, PC)
A tactical turn-based, deck-focused strategy game filled with social relationships might not exactly be what most superhero fans were craving out of a video game, but it's what Marvel's Midnight Suns provides and, for the most part, the end result is pretty positive.
You'll control the newly resurrected Hunter, brought back to the land of the living by the likes of Iron Man and Doctor Strange to help combat ancient threat named Lilith
An ancient evil has awoken, threatening to plunge the world into the darkness of an Elder God's malice. Familiar heroes like Iron Man, Doctor Strange, Ghost Rider, and Captain Marvel have no choice but to resurrect the long-dead Hunter who once defeated the threat hundreds of years earlier.
You control this revived hero as they lead Earth's mightiest against this danger and for the most part, Firaxis' attempt at blending card-based combat with it's XCOM-styled tactics is pretty darn addictive and well thought out. There's always plenty to consider and talents to balance or stack. The social side of the game based in your Abbey homebase, on the other hand, is much less successful with dialogue exhanges that can vary wildly in quality.
Love Gaming?
Get the latest Gaming news, features, updates and giveaways straight to your inbox Learn more
Be wiling to accept that with open arms and Marvel fans are bound to enjoy the change of pace Marvel's Midnight Suns offers.
2 – Marvel's Spider-Man: Miles Morales (PC) 
PlayStation's move into PC gaming continues once again, this time with its popular PS5 Spider-Man spin-off. Miles Morales is a much shorter affair than its predecessor, but that simply helps it tell a more restrained story that covers some new ground and even newer mechanics.
Chief among these are the new venom abilities that when harnessed correctly actually make the game's combat more enjoyable than Peter Parker's bag of tricks. Better yet, it's all backed up by some incredibly gorgeous visuals that shine if you've got yourself a RIG capable enough of handling ray tracing without losing any fidelity or dropping frames.
That said, if you're just keen to swing around on the go or still lack that illusive PS5 system, bumping things down is still plenty acceptable – we even managed to get it up and running on our AYANEO Air without too much hassle.
Bring on Spider-Man 2.
3 – The Dark Pictures Anthology: The Devil in Me (PS5, Xbox Series X/S, PS4, XBO, PC)
We're sad to report that the big conclusion to Supermassive's first horror anthology season is unfortunately a bit of a mixed bag. While the game kicks off in a surprisingly unsettling manner as it introduces "America's first serial killer", the cast of characters that follow are much less interesting, bicker-happy bunch. It takes a while before things start to ramp up, but as a whole the game's horror hotel setting squanders its spooky, death-riddled potential.
For fans of the anthology, it's worth noting that when the going gets tough, The Devil in Me does still possess some incredibly tense sequences that continue to deliver the series' trademark life-or-death decision making. We just wish there was more of them.
We're hardly ready to count the series out though, so fingers crossed the next season kicks things back off with a hell of a bang.
4 – High on Life (Xbox Series X/S, XBO, PC) 
Chaotic, inappropriate and unrelenting are all adjectives you could use to describe High on Life. This much is evident from the shooter's early moments as Earth is taken over by aliens hellbent on turning humanity into a drug.
But it's also an entertaining rollercoaster ride that does well to throw a non-stop barrage of gags and setpeices designed to make you chuckle. As with most comedy, not every joke lands, but the game's furious approach succeeds more than it fails. The same can be said for the combat, which although on the easy side, smartly switches things up by introducing new weapons or bits of gear.
High on Life's biggest star is facing some pretty serious charges, but the wider team has still managed to present one of the most unique shooters in quite some time.
5 – Gris (PS5, Xbox Series X/S) 
First released in 2018, this PS5/Series X glow-up is positively stunning from top to bottom. Capable of running in 4K resolution at 120 frames per second, we were instantly taken by how well the colours in this side-scrolling puzzler absolutely pop, especially our LG OLED display.
The gameplay might be a little on the simpler side, but you'll hardly care as the game constantly opens up new mechanics and its expanding colour palate right up until the end. Some nifty DualSense haptics and a soundtrack worth adding to your vinyl collection only help sweeten the deal.
What we're trying to tell you is that Gris is worth checking out for newcomers or even fans looking for an excuse to replay it all.
6 – Crisis Core: Final Fantasy VII Reunion (PS5, PS4, Xbox Series X/S, XBO, Switch, PC) 
With the Final Fantasy VII Remake becoming a quick success story, it was only a matter of time before this PSP spin-off made its way to modern consoles. The good news is that this remaster has actually made the transition pretty nicely.
Offering more insight into Zack's role in this Final Fantasy tale, Reunion's visuals look astounding compared to its humbler origins, while combat has also been tweaked to be more in line with Remake.  
The bad news is that the game's dialogue falters in comparison, with some pretty cringey lines and stilted performances. A few of the missions and gameplay elements can also feel a little outdated because, well it's still a game from 2007.
Still, Crisis Core is ultimately a great way to gain more insight into one of Final Fantasy VII's cast of characters and should do well to hold you off for the release of Rebirth.
7 – The Entropy Centre (PS5, PS4, Xbox Series X/S, XBO, PC) 
From the outset, The Entropy Centre looks to share a lot in common with the beloved classic Portal. A lonely protagonist. An empty facility. An intelligent AI. Check, check and check. But while it's easy to dismiss this incredibly smart puzzler as a simple clone, Entropy Centre has plenty of tricks up its sleeve.
The name of the game here is time – your Handheld Entropy Device allowing you to rewind certain objects and projectiles. That allows The Entropy Centre to constantly chop and change its puzzles, and does well to consistently deliver some cracker brain bogglers.
The central mystery at play is also quite intriguing and keeps you on the hook from moment to moment to see what you might discover next. If you're a puzzle professional, this is one worth testing your smarts.
8 – Incryption (Switch) 
Incryption wowed gamers when it first hit PC in 2020 and this long-awaited Switch port continues to deliver the goods with Nintendo's signature portability firmly in place.
While we still don't want to say too much in fear of ruining much of Incryption's special sauce, the main thing you need to know is that this port does well to convert the card-focused mouse-based control scheme to console.
It's an experience that constantly subverts your expectations, meaning you never quite know what's around the next corner. The game also holds up impressively well visually, especially on the Switch OLED model, which helps the colours and gloomy atmosphere shine.
If you're yet to check Incryption out, this may be your best chance yet.
9 – Melatonin (Switch, PC) 
It's been a while since a rhythm game has captured our attention, but this charming independent title has done just that. The premise is simple: every night a pink-hooddie-d man falls, and each time he does you're granted the chance to walk around his feverish dreams.
Some dreams might centre around shopping; others food or electronics. No matter the subject matter though, each dream presents itself as a pattern-matching mini-game that goes all in on quirk. From swiping your credit card to the beat, or eating slices of pizza from winged fast-food takeaway boxes, there's a lot of creativity on display and its all beautifully animated. At the end of each 'level' you'll face a crafty mash-up of all that area's stages, which offer plenty of challenge.
The soundtrack will get your head bopping too, making Melatonin a perfect distraction for its brief 3-hour runtime.
10 – A Little to the Left 
From dreams to organisation, A Little to the Left is another small-scale gem that sets its sights on the pleasures of keeping things neat and tidy.
Much like Unpacking last year, A Little to the Left finds the sweet spot of completing everyday tasks. From straightening picture frames to putting a torn picture back together, there's a zen-like peacefulness at play here. Where things get slightly more interesting is with its more abstract tasks – like working out the best way to organise a group of pencils or even aligning stars in the sky.
Regardless of the task there's a satisfaction that comes with completing each of A Little to the Left's goals. If you're prepared to open yourself up to an experience outside the video game norm, A Little to the Left might just charm your pants off.
Hands-on with SteelSeries Arena 3 speakers 
While many gamers get caught up in the quest for the perfect pair of headphones, your gaming setup isn't truly complete until you've also nabbed yourself a quality set of speakers – ready and rearing to go when making a bit of a ruckus isn't an issue.
Thankfully SteelSeries have come to the rescue once again, this time thanks to its Arena line-up. Ranging from the priciest Arena 9 to the more wallet-friendly Arena 3, SteelSeries is smartly covering a wide spectrum of budgets here.
All that said, we've actually been spending a bit of quality time with the Arena 3 and don't let the size fool you because this tiny wonder provides some serious bang for your buck.
Available for around $224, we were pretty surprised at just how compact the egg-shaped Arena 3 actually is and how sturdy the build quality feels. Each speaker keeps an unassumingly low profile meaning you should be able to seamlessly blend them into almost any workstation.
Inside there are 4″ drivers which Steel Series claims emit "crystal-clear highs, vibrant mids, and powerful lows". In practice, we found those claims to be pretty on point, with sessions playing Miles Morales, Call of Duty and Marvel's Midnight Suns all outputting the kind of rich and full audio we'd hope for at this price point. We didn't notice any substantial drops in quality pumping up the volume, either.
That said, it is worth noting that the Arena 3 doesn't come included with a sub, so if you're wanting a bit of extra oomph with your gameplay, particularly in the bass department, then you may want to save up some extra cash in order to splurge on either the Arena 7 or Arena 9.
For everybody else, the SteelSeries Sonar software is at your disposal as per usual, which should help you tinker around and have the Arena 3 perform to your personal whims.
With a pretty pain free setup and respectable output, there's not a lot to knock about the Arena 3. If you're looking for looking for some extra base or fancy RGB lighting, on the other hand, you may want to take a gander at the Arena 7 and 9. Either way, we can't imagine you'll be disappointed with the results.
For more on this topic, follow the Gaming Observer.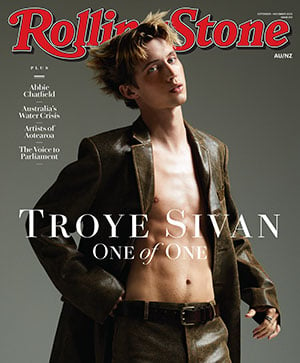 Get unlimited access to the coverage that shapes our culture.
Subscribe
to
Rolling Stone magazine
Subscribe
to
Rolling Stone magazine