Another day, another warning by medical experts to not follow dangerous Tiktok trends like the 'Lion Diet'. 
At this point, we think anytime a medical expert hears the word 'Tiktok,' they get ready to deal with a headache. Earlier this year, health experts were warning against the controversial #SunburntChallenge trend on Tiktok, which saw an alarming number of people using sunbeds to get a tan, unaware that they're some of the biggest culprits of melanoma, a deadly form of skin cancer. 
Now, experts have raised concerns about 'Lion Diet' trend taking Tiktok by storm, calling it 'extreme' and 'unsustainable'. Called by many as the 'healing elimination diet,' the diet comprises eating nothing but meat, salt, and water for 30 days. 
Among its proponents is also Australian Tiktoker @Roryskitchen, who is currently on Day 23 of the diet. While he admitted to feeling ill in the first few days of trying it, Rory claims his skin is looking better, and his sinuses cleared up after sticking to it. 
@roryskitchen

Been reacting to most foods lately so I tried The Lion Diet for 24 hrs… It's a modified version of the Carnivore Diet and essentially an extreme elimination diet where you eat only ruminant meat 🥩 (like lamb, beef etc), drink only water 💦 (sparkling water for the top G's) and season with only salt🧂. I kept seeing clips of @mikhailapeterson and Jordan B Peterson floating around on my FYP, Reels & Shorts talking about how they healed chronic auto-immune conditions eating this way. As someone who has autoimmune symptoms I thought I'd give it a go. Safe to say I've felt better than I have in a long time! I'll be embarking on a 30 day version of this soon but with a stronger focus on meat stocks (it's called the GAPS Diet) so I can start healing my gut… so pls follow if u want to see the results of that. Also I'm not a doctor just a dude making videos sharin me journey. DYO research etc. #theliondiet #carnivorediet #carnivoremd #liondiet #mikhailapeterson #jordanbpeterson #gapsdiet #gutandpsychologysyndrome #guthealing
Scientists, however, are refuting the claims of the 'lion diet,' citing no scientific evidence that proves an all-meat diet is healthy. Experts are also warning that prolonged exposure to the diet may also lead to nutritional deficiencies, since the all-meat does not take into account the need for vegetables and whole grains. 
One expert, according to the New York Post, labelled it 'unsustainable, unhealthy, ineffective, overly restrictive and extreme.' 
Researchers from Healthline also added: "In addition to being high in saturated fat, it's unsustainable and likely to lead to nutritional deficiencies."
The diet was presumably created by podcaster Mikhaila Peterson, who claimed she had been 'chronically ill' until she switched to it. Writing on her website, Peterson claimed: "My brain and gut were so damaged that an all-beef or ruminant meat (like lamb and bison) diet, what I call the Lion Diet, was all I could tolerate."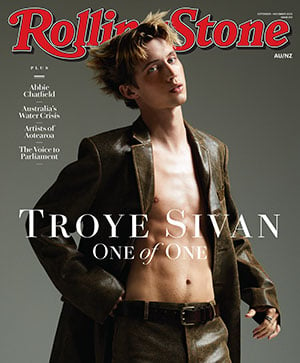 Get unlimited access to the coverage that shapes our culture.
Subscribe
to
Rolling Stone magazine
Subscribe
to
Rolling Stone magazine