The negative effects of the sun's rays have been preached for decades now, which is exactly why the TikTok trend of sunscreen contouring is so worrying.
It's a proven fact that exposure to the sun causes skin cancer, premature aging, discolouration and long-term damage to the eyes. Despite this, a trend on TikTok has seen users recommending a method of contouring using sunscreen, which involves tanning certain parts of one's face which is said to leave them with a semi-permanent 'natural' contour.
With an estimated 62% of TikTok users aged between an impressionable 10 and 29 years, this trend is particularly concerning. Worse yet, Beyonce's makeup artist Sir John is one of the biggest advocates for sunscreen contouring.
We've broken down exactly what sunscreen contouring is, why it's dangerous and where the worrying trend has emerged from.
What is sunscreen contouring?
While the method does promote the use of sunscreen – which is obviously a plus – the whole point of the practice is to tan only certain areas of the face to produce a look of contour.
Sir John, shared the following method with Vogue Australia on how to sunscreen contour.
"I'll do 15 or 20 SPF everywhere on my face, when I'm out in the sun or I know I'm going to be on a job," he told the publication.
"Because you need some kind of veil of protection and then I'll just add a 50 to 80 waterproof  [spf] underneath the eyes, around the eyes, a thin line down the centre of the nose, maybe touch a bit on your chin, or anywhere where you naturally use your highlighter to contour and highlight. So your highlighter in this case is going to be a 70 or 50 spf waterproof – so sit out in the sun, do your thing, play, drink – whatever you're going to do."
"And then when you go into your hotel room and wash your face you're so bright around every that you had protection. It's like permanent contour for at least three weeks," Sir John added.
Where did the idea come from?
As mentioned above, Beyonce's makeup artist – who also paints the faces of Karlie Kloss, Chrissy Teigen, and Kim Kardashian – first suggested the method in 2016.
More recently, the trend took off on TikTok when LA Model Eli Withrow revealed her hack for the "naturally snatched" look in 2020.
"Haters will say it doesn't work," she begins in the video that has since gone viral. "But I'm convinced that if you put a base sunscreen of SPF 30 on and then SPF 90 on all of the spots that you would put highlighter on, the sun will contour your face where you would put bronzer and you will be naturally snatched all summer."
The dangerous video has been liked 1.9 million times and has 8,675 comments. While many users have flooded the comments claiming the method is "genius", thankfully some clued on users have taken to point out just how risky the practice is.
"You'll just age and burn in the spots without sunscreen. Please use SPF everywhere," one user wrote.
The video started a TikTok trend with many users jumping on board to try the harmful method for themselves.
Why is sunscreen contouring dangerous?
What Sir John fails to mention is that while the areas that are slathered in high factor SPF are certainly well protected, the whole method takes into account that it's a contrast to the areas that aren't.
The tanned areas compared to the sun-protected areas are what creates the shading look of contour. It's these areas that will be damaged from the sun exposure.
Dermatologist Joshua Zeichner, MD, has spoken to Refinery 29 about the danger of this method.
"This is absolutely not a safe treatment," says Dr. Zeichner. "We know that direct UV light exposure is the single greatest risk factor for the development of both premature aging as well as skin cancers."
Another dermatologist Hadley King, MD, has driven home the damage of the trend.
"Remember that there is no such thing as a 'healthy' tan," says Dr. King. "A tan is a defense mechanism that kicks in when your DNA is getting damaged."
While the list of harm that UV rays generate is lengthy, essentially the radiation can damage the DNA in your cells which can cause them to grow out of control and lead to skin cancer. UV rays also damage the elasticity of the skin which can lead to wrinkles in the short term and, ultimately, skin cancer.
For more on this topic head to the Fashion & Beauty Observer.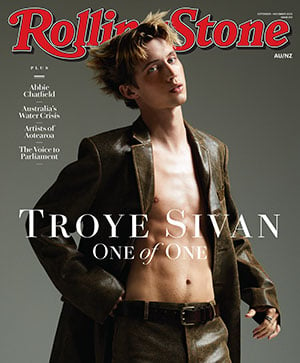 Get unlimited access to the coverage that shapes our culture.
Subscribe
to
Rolling Stone magazine
Subscribe
to
Rolling Stone magazine