Welcome to the BRAG's weekly rundown of what's hot in the coming seven days of cinematic releases. Alas, there's only three big Western releases hitting our screens, but with superheroes, supermodels and Saoirse Ronan on offer, there's plenty to enjoy.
To fill out the ranks, there's always Bollywood – this time cribbing off a Western classic – and a local favourite whose resurrection and regeneration made headlines. Speaking of regeneration…
–
DEADPOOL
Holy cow, is the internet going nuts for the Merc With The Mouth! Just a month before DC's too-gritty-for-you Batman Vs Superman hits the big screen, Marvel is unleashing its most subversive and irreverent parody of just about everything its rivals stand for: the fourth-wall-busting unhinged smartass Wade Wilson, AKA Deadpool.
Star and producer Ryan Reynolds has been fighting for this (supposedly) truer-to-form rendition ever since the awful Wolverine: Origins did 'Pool – and the fans – a grave disservice. Now we get our wish, and as with all films that have this long a hype train, all we can do is pray it doesn't derail.
Oh, and it's worth noting that Pool is… not exactly a hero. Some dudes gon' get sliced up, gunned down and sassed on real good.
tl;dr X GON' GIVE IT TO YA
–
BROOKLYN
The unbearably beautiful Saoirse Ronan is a stranger to New York City in a story sure to ring true with anyone who's made the leap overseas. Well, the white ones, anyway. Brooklyn chronicles her experiences in her new life, new romances, and what ties her to the old country.
READ our full review of Brooklyn here
Nick Hornby's adaptation of Colm Tóibín's novel has already received broad consensus critical acclaim for its honesty, attention to detail and strong performances. And it features Domhnall Gleeson because of course it does; every movie from the last three years features Domhnall Gleeson. Even Star Wars.
It gets my vote for a slightly more obscure reason – director John Crowley also happened to direct the world premiere of my very favourite play, Martin McDonagh's The Pillowman, starring David Tennant. The man has taste.
tl;dr Fear not for Saoirse. She's no pushover.
–
ZOOLANDER 2

Hoo, boy. This could really go either way. Or it could sit smack bang in the middle. Ben Stiller's output has always been rather hit-and-miss, but the original Zoolander is considered by many of our generation to be our Dumb & Dumber.
But here's the thing – Dumb & Dumber To came out only last year, to a middling response. Is Stiller trying to cash in on the same kind of nostalgia? There's certainly enough cameos to suggest he is, although Kristen Wiig is looking particularly on point here.
No doubt the world of high fashion will deliver the dumb; here's hoping it delivers the laughs and puts to rest the horrific controversies its trailer drummed up.
tl;dr At least we can cherish this moment…
–
FITOOR
Yep, it's another week short on Western releases, but check this out – it's an epic Bollywood romantic drama with exquisite cinematography AND it's based on Charles Dickens!
Billed as an Indian rendition of Great Expectations, it replaces the orphan boy Pip with handsome young artist Noor (Aditya Roy Kapoor), vying for the affections of Firdaus (Katrina Kaif) who is the daughter of a local begum (high female official).
The use of colour in the trailer alone is ravishing, so for those in search of lush romance, this can't be missed. Also there's song and dance! It's Bollywood!
tl;dr Romance as epic as only Bollywood can make it.
–
TROPFEST 2016

It's not really a trailer. But it's the last thing they uploaded, so it's as good as it gets.
Yep, despite its death at the hands of what founder John Polson termed "a terrible and irresponsible mismanagement of Tropfest funds", the world's largest short film festival is back and ready to rock Centennial Park on Valentine's Day.
Check out the 16 finalists here, grab a spot at the park or head to your local event and see some of Australia's briefest and brightest storytellers do their thang.
tl;dr Tropfest rises again harder and stronger…
–
And now for THE VERDICT – maybe you only get the chance to see one of these flicks on the big screen, and you don't wanna waste that night out. So, drum roll please…
It's a no-brainer for the comic book fans. Brooklyn has the feels tied down, and Zoolander 2 may surprise us; but for once in his life, Deadpool may just be the most attractive option.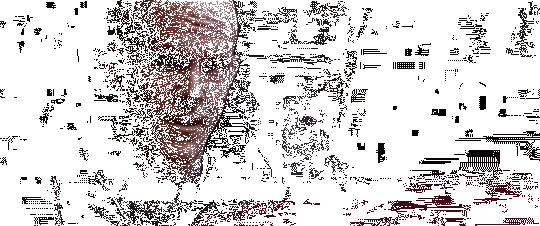 Until next week!
Get unlimited access to the coverage that shapes our culture.
Subscribe
to
Rolling Stone magazine
Subscribe
to
Rolling Stone magazine