Welcome to the BRAG's weekly rundown of what's hot in the coming seven days of cinematic releases. It's every Sydney cinephile's favourite time of year – when the Vivid lights dim and the red carpets roll out for another massive Sydney Film Festival!
Naturally, being the square-eyed obsessive that I am, I've hunted down some of the festival's finest so that you can kick-start this glorious bingeing season in style.
For those of you outside the city surrounds, here's what's on offer in wide release this week:
Teenage Mutant Ninja Turtles: Out Of The Shadows (RT: 35%)
The Conjuring 2 (RT: 85%)
A Perfect Day (RT: 66%)
Alrighty then – this festival's not gonna review itself!
–
TICKLED
"They have tickle cells all over the US. They're everywhere."
New Zealand pop culture journalist David Farrier finds a strange YouTube video about competitive endurance tickling (yes, you read that right). Intrigued, he seeks interviews with the organisers, only to be blasted with homophobic missives and legal threats. And so begins a journey down the rabbit hole that goes far, far deeper than Farrier could ever have anticipated.
Tickledis this year'sCatfish, but with the stakes turned up to 11. Filmed off the back of a successful Kickstarter campaign, the end result is much darker than you'd think, but the experience is worth it for sheer astonishment alone. Likely to prompt more WTF tweets than most of the Freak Me Out flicks.
tl;drThe worst publicity for tickling since slow lorises.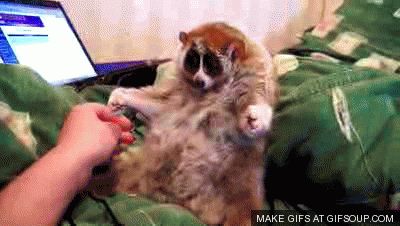 –
EVERYBODY WANTS SOME!!
It's not often you hear the word "beautiful" in reference to a film about a fraternity house, but the latest from Boyhood directorRichard Linklater is exactly that: beautiful, insightful, hilarious, inclusive and brilliant. And it's named after a Van Halen song!
Yes, these baseball boys may be brash, hard-drinking, testosterone-fuelled and crazily competitive, but they're also decent human beings, and markedly different to the kind of frat boys prevalent these days. This spiritual successor to Dazed & Confusedfollows Jake (Blake Jenner) on his first weekend of college, where he moves in with his baseball team and gets down to everything college kids do, but with an open mind to embracing every clique for their quirks.
Everything from philosophising over bong hits to art student costume parties, pick-up line strategies, discos, punk gigs and games of knuckles are on offer. The absentees – regular college offenders like virulent sexism, violent hazing rituals and a villainous opposing sports team – are hardly missed.
tl;dr Hey, it's probably 4:20 somewhere, right?
–
PATCHWORK
Maybe after that write-up, you're still not thrilled about frat boys. Well, do I have the film for you…
Writer/director Tyler MacIntyre lets loose in the festival's most gloriously anarchic gorefest, a feminist Re-Animator with refreshing originality.Patchworksees three murdered women (Tory Stolper, Tracey Fairaway and Maria Blasucci) pieced together into a single Frankensteinian creation, and once they work out how to move their shared body, they set their sights on the monsters that made them.
Core to the plot's structure is the genius intercutting between scenes with the three women talking and the creature having conversations with itself. The film itself is as piecemeal as its protagonist, a loving compilation of homages to the golden age of gross-out cinema. Italsofeatures a gleefully brutal frat-house massacre and a sex scene so OTT it would make Sasha Grey uncomfortable.
tl;dr All good as long as Tyler knows where he came from…
READ our interview with mad scientist Tyler MacIntyre here
–
WHAT'S IN THE DARKNESS
Ok, let's get serious. This best-of-fest contender from China dresses itself as a thriller, but underneath is wreathed in biting social commentary about contemporary gender politics. Don't get comfy in Western superiority, either – the gleaming mirror ofWhat's In The Darkness catches just as strongly in its reflection.
Writer/director Wang Yichunweaves together a potent murder-mystery with a coming-of-age tale centred around Jing (Su Xiaotong), the daughter of a bumbling detective in a rural town where a young women is raped and murdered. As Jing follows her father's case, and grows closer to a rebellious older girl in her class, her arrival into womanhood is tainted by the town's corruption and sexual repression.
While it's often relentlessly grim, this superbly constructed drama makes for compelling and disquieting viewing. Look closely, gentlemen – the real horror story is that becoming a woman could ever be so frightening.
tl;drLads, check your privilege.
–
ANTS ON A SHRIMP
The owners of the world's best restaurant (four years running) pack up shop and head to Japan for a five-week pop-up opening in which they must not only live up to their formidable reputation, but do so while incorporating new ingredients and techniques in a completely foreign environment. No pressure, guys.
Thing is, Noma is not like other restaurants, and René Redzepi is not like other chefs. There are no bursting forehead veins, no cocaine-fuelled shouting matches. The drama rests in how level-headed everyone seems to be – how long can they withstand the immense pressure without cracking?
Like the food that Noma produces, the doco is classy and minimalist, with a focus on the unique flavours that each chef brings to the overall palate of the pop-up. Insight into how these mavericks operate is tantalising, but brief, an entree in lieu of a feast.
tl;drReal flavour requires radical thinking.
–
And now for THE VERDICT – every film on this week's list has my seal of approval, but a Flexipass 20 can only stretch so far. Sometimes, we must be choosy, and if that is the case for you this week, then let your film of choice be…
There are good reasons to see every film here – the giddy grotesquery ofPatchwork, the bleak acuity of What's In The Darkness, theprecision ofAnts On A Shrimp, the innocent joy ofEverybody Wants Some!!. But as conversation pieces go, the cream of the crop is the jaw-droppingTickled.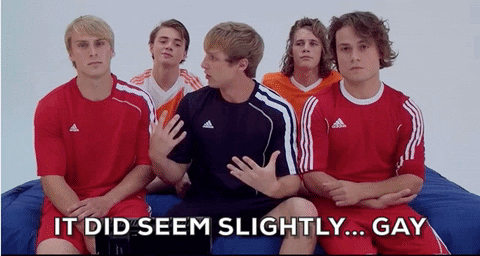 See you at the fest!
Tell Us What You Think