Tom Cruise has chucked a huge tantrum on the Mission: Impossible 7 set, yelling at the crew over COVID-19 rules.
In an audio recording leaked to The Sun, the acting legend can be heard truly going off on one. He angrily threatened staff who were standing far too close together, not the standard six feet apart that COVID-19 social distancing rules normally dictate.
Cruise can be heard telling the culprits that they would be sacked if caught doing it again. It's understood that all crew members at Warner Bros. Studios in England have been wearing face masks but when Cruise spotted two staff standing less than a metre away from each other as they looked at a computer screen he snapped.
"We are creating thousands of jobs you motherf***ers!" he yelled.
"I don't ever want to see it again, ever! And if you don't do it you're fired, if I see you do it again you're f***ing gone. And if anyone in this crew does it — that's it, and you too and you too. And you, don't you ever f***ing do it again."
To his credit, the rant clearly came from a decent place. Cruise went on to remind them of just how fragile the movie industry is right now. "If we shut down it's going to cost people f***ing jobs, their home, their family. That's what's happening.
All the way down the line. And I care about you guys, but if you're not going to help me you're gone. OK? Do you see that stick? How many metres is that?
When people are standing around a f***ing computer and hanging out around here, what are you doing?"
Tom Cruise has clearly let the frustration of getting Mission: Impossible 7 finished during a pandemic get to him. Filming on the seventh movie in the blockbuster franchise has been halted numerous times since March, including recently on October 26th in Italy after 12 people on set tested positive for COVID-19.
Is it really hard to imagine the man who once destroyed Oprah Winfrey's nice sofa with his tiny frame by jumping up and down on live TV to control his emotions?
On the flip side though, if you're going to throw a tantrum, this is definitely a worthwhile reason to do so. Perhaps, you know, just say it a bit nicer next time Tom.
Mission: Impossible 7 is now set for release in November next year.
Check out the trailer for Mission: Impossible – Fallout: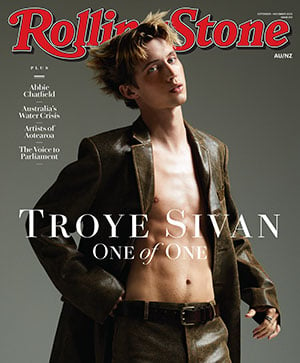 Get unlimited access to the coverage that shapes our culture.
Subscribe
to
Rolling Stone magazine
Subscribe
to
Rolling Stone magazine