In case you (somehow) missed it, Donald Trump has lost the US presidential election to Democrat rival Joe Biden. 
After four years as leader of the free world, Trump will be succeeded by Biden in the role of 46th President of the United States.
Along with Biden, Kamala Harris will assume the role of Vice President, marking the first woman and woman of colour to hold the position.
As reported by SBS News, the result comes after Biden's victory in the crucial battleground state of Pennsylvania, which earned him 20 electoral college votes.
Following four long days of vote counting, Biden ultimately received 290 electoral college votes against Trump's 214.
In what comes as a surprise to no one, Trump has declared the election to be "far from over," while continuing to allege the use of voter fraud.
"The simple fact is this election is far from over," he said.
He continued: "Joe Biden has not been certified as the winner of any states, let alone any of the highly contested states headed for mandatory recounts, or states where our campaign has valid and legitimate legal challenges that could determine the ultimate victor."
"Beginning Monday, our campaign will start prosecuting our case in court to ensure election laws are fully upheld and the rightful winner is seated."
In contrast, Biden's first statement following the result stressed the importance of America "[coming] together as a nation."
"In the face of unprecedented obstacles, a record number of Americans voted. Proving once again, that democracy beats deep in the heart of America," he said.
"With the campaign over, it's time to put the anger and the harsh rhetoric behind us and come together as a nation."
As expected, one of the early highlights of the result has been the resulting treasure trove of memes and memorable responses.
A number of celebs who were vocal during the election have not let us down when sharing their passionate reactions to the news of Biden's victory.
Without further ado, Trump lost the election and here are some of the best responses:
View this post on Instagram
View this post on Instagram
View this post on Instagram
My god it feels like I just took off a weighted blanket, unhooked my bra and taken out my extensions all at once

— chrissy teigen (@chrissyteigen) November 7, 2020
Now THIS is a PARTY IN THE USA! @JoeBiden @KamalaHarris ??? pic.twitter.com/zFKL1ncuSa

— Miley Ray Cyrus (@MileyCyrus) November 7, 2020
— LeBron James (@KingJames) November 7, 2020
"Madam Vice President" is no longer a fictional character. @KamalaHarris pic.twitter.com/rg1fErtHGX

— Julia Louis-Dreyfus (@OfficialJLD) November 7, 2020
YES. pic.twitter.com/9plvnfEdQb

— Lin-Manuel Miranda (@Lin_Manuel) November 7, 2020
https://t.co/Q0hC2Je279 pic.twitter.com/mPjiErlAmF

— Zendaya (@Zendaya) November 7, 2020
Crying and holding my daughter, "look baby, she looks like us." pic.twitter.com/Gy4MAPoNjy

— Mindy Kaling (@mindykaling) November 7, 2020
THE VP IS A BLACK WOMAN pic.twitter.com/Z9o4c6ytfO

— Keke Palmer (@KekePalmer) November 7, 2020
HAHAHAHAHAHAHA! pic.twitter.com/S0fbH1SoOb

— George Takei (@GeorgeTakei) November 7, 2020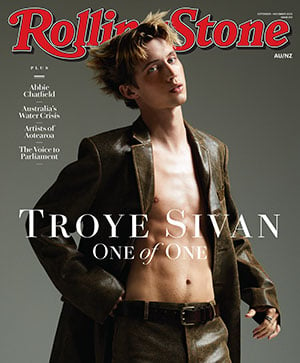 Get unlimited access to the coverage that shapes our culture.
Subscribe
to
Rolling Stone magazine
Subscribe
to
Rolling Stone magazine