During a segment on British broadcaster/'TV personality' Chris Evans' Virgin Radio show, the presenter referenced "a story about a cat with a scouse accent".
"A woman has sent Twitter into hysterics after pointing out that she thought her cat has a scouse meow. Once you hear it, it's impossible to unhear."
The clip plays and… well the quote above summarises it perfectly. Evans' co-host, Rachel Horne, attempted to take the high road when Evans was introducing the ludicrous segment, but burst into hysterics when the clip played.
It is not biased journalism to state that this cat sounds objectively scouse. If a hooligan had a gun to the average person's head, played the clip, and demanded their victim identify the cat's place of permanent residency, the average person would say "Liverpool" or "Northern England" or "Geordie Shore," or they'd be dead.
Seeing as though articles should be at least 300 words to be SEO optimised, allow us to answer some common questions about the scouse accent, so that we may rank higher in Google.
What Does The Scouse Accent Sound Like?
Ooft, murky starting point. Don't want to get cancelled, so let's keep it scientific. Consonants 't', 'k' and 'r' are the three most distinctive in the typical scouse accent. If you hear someone excluding their 'h' from a word (hat head' becomes 'at 'ead'). If you hear g-dropping and plosive 'th' sounds… Then there's a good chance that person is from Northern England. Don't assume though.
Why is the Liverpool accent called Scouse?
Its etymology is from the Norwegian lobscouse stew, a dish that was popular with sailors and is still eaten in Liverpool to this day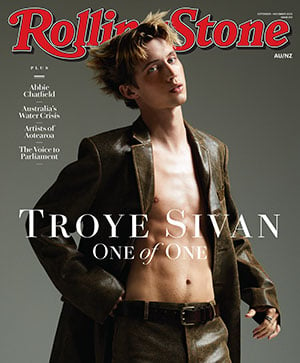 Get unlimited access to the coverage that shapes our culture.
Subscribe
to
Rolling Stone magazine
Subscribe
to
Rolling Stone magazine