Mark Wilkinson has come a long way from mixing tracks between college classes in his makeshift bedroom studio. The past three years have seen the London-reared DJ propel himself to the top of international dance charts with his game-changing brand of DnB, rallying up bigwig fans from Skream to MistaJam and Chase & Status, securing three tracks on Andy C's Nightlife 5 compilation, and winning the Best Breakthrough Producer crown at the UK's National DnB Awards in 2012. His debut LP, Lazers Not Included ("If you're gonna go listen to the album, there's the club where there's lasers, but you don't have lasers in your room at home," he rationalises), has been smashed on decks across the globe, fastening his place as a spearhead of the dance circuit.
Wilkinson has been enjoying the album's success. "It's been mad. I've had a few singles released off it. It was really good to finally get it out in October. 'Afterglow', that tune has almost taken over the album because it's done so well in the UK. It's on the radio all the time, it's on TV all the time. A lot of people have discovered my album through that song."
With the video nearing 5.3 million views on YouTube, 'Afterglow' has proven an ace in the deck. The clip features a familiarly affectionate couple, and quantifies their shared experiences with a stunning directorial simplicity that has sent the internet mad. "I was on tour and I had a really nice beach house in New Zealand, in Wellington – I was sitting outside looking at the sea and working on [the song]. We had about 12 different treatments for the video and [the director] just came up with something completely different. It made me smile, reading [the comments]. It gives me great confidence to see how everyone connects to it, everyone who's been in a relationship and done those things. It's quite a speechless thought."
For Lazers Not Included, Wilkinson lined up a stellar list of vocalists, from P Money to Iman and Arlissa. While the results have shot up the charts, he concedes the process was hit-and-miss. "You meet a vocalist and sometimes it works, sometimes it doesn't. They come to my studio and you sit there and it's quite a strange thing when you've never met someone before and you've gotta try and create some music. It's also about how you, together, come up with an idea that you're both comfortable with, and that's really how most of my songs have come about – the ones that I've kept."
Transcending the typical DnB soundscapes, Wilkinson's latest cuts flirt with a myriad of genres, from heart-racing pop to grungey garage and downtempo hip hop. "There's so many genres within drum and bass, and that's why I continue making it after ten years and not get bored – [but] I never really set out to do a 100 per cent drum and bass album. I want my sound to not necessarily be genre-specific." Turns out it wasn't easy, though. "I wrote 'Half Light' less than a week before I had to hand it in. That was the most stressful tune I've ever written. We had to put it as the last tune because the artwork had already been done!"
So how is Wilkinson gearing up for his shows Down Under? "The advantage of being in Australia [is that] your daytime is my night-time, so when I'm going out to DJ at two in the morning, it's basically 1pm English time, so that helps," he chuckles. "It is really tiring, but as soon as I'm in a club and there's music there … even if I'm really tired and have woken up 15 minutes before my set, I'll wake up as soon as I hear that."
Even as an emerging star on the DJ scene, though, Wilkinson doesn't see himself as the typical new-age EDM megastar. "When I release music that I've made, I commit to it," he says. "If someone's got a problem with it, then they've got a problem with me. I met this kid who was about 12 years old and his dad was buying him some stuff for Christmas because he wanted to make music like mine. That was probably one of the most touching things that has ever happened to me. DJs are seen as the new rock stars, but it depends if you live that life. I quite like my bubble over here in London."
Wilkinson's crazy schedule leaves no time for resting on laurels, with the beatmaster already penning his second album for release next year. "Knowing that 'Afterglow' sold about 160,000 copies over here, that people are actually accepting that tempo and getting used to it now, is really cool. I'm going to try to write more of a record – a piece of music from start to finish that fits together – rather than a compilation of tunes. I really just want to be working with vocalists on my own album, but also writing music for other people as well as a producer-songwriter, because I just really enjoy being in the studio. That's where I want to be – in the studio and DJing on the weekend."
BY MINA KITSOS
Wilkinson plays Bass Boutique with Plump DJs, Dom & Roland, Featurecast, A-Tonez, Royalston and more at Ivy on Saturday December 28.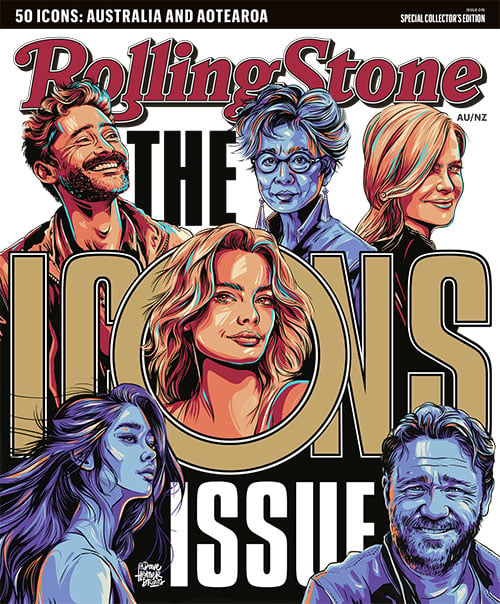 Get unlimited access to the coverage that shapes our culture.
Subscribe
to
Rolling Stone magazine
Subscribe
to
Rolling Stone magazine