Living in Australia these past few months has felt like a bonkers fever dream. In the midst of growing anxieties that the country is going to experience a coronavirus (Covid-19) crisis, the Australian public has started hunkering down as if we're about to experience an On The Beach-tier catastrophe.
If you've set foot in literally any supermarket this week, you've probably noticed that the shelves are lacking the comforting presence of the Kleenex golden retriever. The country is in panic and they're stocking up on goods like toilet paper, bottled water, rice, pasta and long-life milk. Honestly, a grim fucking fate because I'd probably rather face extinction than force myself to indulge in a glass of long-life milk. Like literally just drink any other beverage this isn't the middle ages.
It's pandemonium that I've never witnessed. True toilet paper anarchy. This time-lapse footage filmed at Woolies in ride is so profoundly anxiety-inducing that it makes Uncut Gems feel like a meditation guide.
1m30s toilet paper delivery to out of stock. #coronavirus #sydney #topryde #woolworths pic.twitter.com/fipH8TgSEJ

— Chriscoveries (@Chriscoveries) March 3, 2020
At Coles Hornsby, staff had to literally barricade themselves inside an aisle to catch a moments reprieve from savage shoppers.
Australia, you good?

What's this #toiletpapergate shenanigans???pic.twitter.com/AeguQENeR3

— Fernando Moutinho (@FernandoM76) March 3, 2020
To combat the loo roll panic, Woolworths has now introduced a quantity limit on the amount of toilet paper packs customers can purchase to four packs per person.
"It will help shore up stock levels as suppliers ramp up local production and deliveries in response to higher than usual demand," the supermarket giant shared in a statement.
Brendan Murphy, chief medical officer of Australia has assured the public that this unprecedented panic doesn't accurately reflect the "limited community transmission" of the virus in NSW.
"We are trying to reassure people that removing all of the lavatory paper from the shelves of supermarkets probably isn't a proportionate or sensible thing to do at this time," Murphy told a Senate hearing on Wednesday.
Everyone, please calm down. I don't make enough money to fork out $7 for like, bamboo infused toilet paper from Harris Farm. A girl's gotta shit.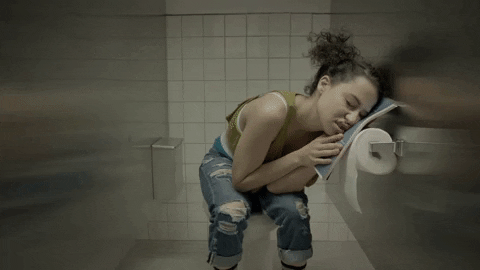 Get unlimited access to the coverage that shapes our culture.
Subscribe
to
Rolling Stone magazine
Subscribe
to
Rolling Stone magazine