There is long-held debate around the major supermarkets – which is superior?
Through one of The Brag's Facebook pages, 'Good morning to everyone except' we've surveyed readers to find out: between Coles and Woolworths, which supermarket is better?
The result may surprise some, but Woolworths has come through as the preferred supermarket. Not only have they been voted as the best, but the margin is high.
Out of 26,800 voters, over 17,000 have claimed Woolies is the superior supermarket. On the opposite side, 9,400 voters prefer Coles as a supermarket.
Check out the poll:
Which supermarket is preferred? Coles vs Woolworths:
But why?
For Coles:
"I work at Woolies so I know how shit it is" – Beth
"I only have a coles so….." – Coby
"I go to coles only because me and my friend are on a first name basis with the checkout lady that works there" – Nekia
"Woolies is garbage" – Connor
"coles just feels more poor" – Tiarni
"Fresh Food People my ass" – Hannah
"Coles because Coles Mastercard" – Jonathan
For Woolworths:
"Coles is so average" – Rama
"Bc fuck Coles" – Olivia
"I love Woolies wouldn't shop anywhere else" – Tracey
"Coles is so average" – Rama
"coles is for moles" – Michaela
"How could you ever turn down a Woolies hot roast [chicken]" – Max
"cause coles little shop plastic bits of bullshit aaaagh" – Domi
"Woolworths had an ace 50% off sale!!!" – Fran
Undecided/Neither
"Question is: who has the better chicken special" – Elena
"Neither – Aldi is [my favourite]" – Tania
"There [sic] both shit" – Jazmin
"Fukn Aldi bruz" – Josh
What does this mean for you?
Well – after an astounding number of readers voted for the good ol' Fresh Food People, the answer lies right there. Woolies is, the best supermarket, as voted by you. Think we've got it all wrong? Drop a comment and let us know!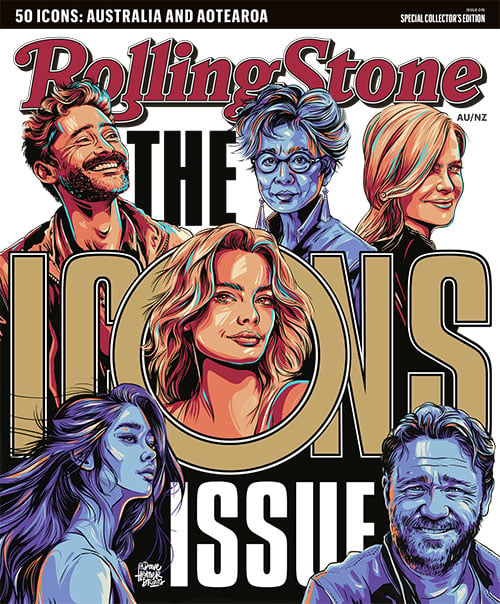 Get unlimited access to the coverage that shapes our culture.
Subscribe
to
Rolling Stone magazine
Subscribe
to
Rolling Stone magazine