A new study has ranked where in Australia is the safest (and the most dangerous) should we encounter a zombie apocalypse.
The cities and districts were ranked by rental housing platform Rentola.com.au, based on five criteria: vulnerability, hideouts, supplies, safety and mobility.
In good news for those living in Queensland's capital, the study suggested Brisbane would be "the safest place to be", should things turn pear shaped. It would offer "the highest zombie resistance" due to its hideouts and mobility and its ability to provide supplies necessary for life, where it ranked only second to Sydney.
And while the Apple Isle is often held up as a great hideout, and somewhere everyone from billionaires to renters dream of escaping to should things go wrong on the mainland, Rentola reckons you need to "stay away from Hobart" in the event of a war between the living and the undead.
"Yes, at first glance it seems that there is no better shelter during the apocalypse than a beautiful island in the ocean. However, Hobart ranks high in terms of population density and mortality, which makes the place vulnerable, especially under circumstances of limited resource, hiding places and poor mobility," the study said.
Overall behind Brisbane, the study placed Sydney second in terms of where to hide out in a zombie apocalypse, followed by Melbourne, Perth, Darwin, Adelaide, the ACT and then Hobart.
You can take a look at the interactive study here, and see how your city ranked against the different metrics.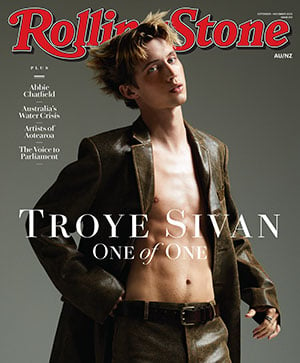 Get unlimited access to the coverage that shapes our culture.
Subscribe
to
Rolling Stone magazine
Subscribe
to
Rolling Stone magazine