If you're looking for a smart speaker that offers both ease of use and sound quality, then you've probably heard of the Sonos One. It's been the go-to choice for many smart speaker enthusiasts, until now. The updated version of the HomePod is now a legit competitor to the Sonos One.
Sound Quality
When it comes to sound quality, the HomePod 2 is a serious contender against the Sonos One. I've tested both speakers and to my ears, they sound equally as great, something I haven't said about any other speaker before. The HomePod 2 delivers an immersive and dynamic audio experience with seven tweeters and a high-excursion woofer. This means that the HomePod 2 can produce richer and more detailed sound than its predecessor.
Design
The HomePod 2 wins the design battle, and this is not surprising given design is Apple's superpower. With its modern and sleek appearance, it looks great in any setting. Plus, it now comes in white or space gray, and features a touch-sensitive top panel for easy control. The Sonos One, on the other hand, has a more traditional speaker look, with touch-sensitive buttons on the top.
Apple wins on Siri and HomeKit
One of the biggest advantages of the HomePod 2 for Apple users is its tight integration with the Apple ecosystem. With Siri, you can control your music, smart home devices, and more, all with your voice. This is a real advantage if you're already part of the Apple ecosystem. However, if you're not an Apple user, the Sonos One might be a better choice. Sonos is compatible with a wider range of devices and services, including Amazon Alexa and Google Assistant which of course the HomePod 2 does not include.
The HomeKit integration allows HomePod 2 users to create automations tasks like dimming lights at night automatically. Along with helpful features like Sound Recognition which listens for smoke and carbon monoxide alarms, and it can also leverage the HomePod 2's built-in temperature and humidity sensor.
Product Range
The main advantage of Sonos is its product range, and this is why even the most die-hard Apple user like myself still loves and relies on Sonos for common living spaces. Sonos offers the best wireless home theatre system ever made.
Apple doesn't have a separate subwoofer product, and you can't pair more than two speakers together at a time. Therefore, for home theatre and elaborate speaker systems, Sonos still wins.
Love Tech?
Get the latest Tech news, features, updates and giveaways straight to your inbox Learn more
That said a stereo pair of HomePods is particularly beneficial with Dolby Atmos tracks, which sound even more open and three-dimensional, with very impressive spatial placement of voices and instruments. On the Home Theatre from, combine those two HomePods with an Apple TV 4K, and you'd also get a viable home cinema system. It certainly isn't better than a spec'd out Sonos Home Theatre System, but it does sound incredible and would impress the vast majority of people.
For those that want to immerse themselves in Spatial Audio, here are some playlists for your escape;
Verdict: Apple HomePod 2 or Sonos?
In my home, the HomePod 2 has replaced the Sonos One in every bedroom and bathroom in our house. The sound as a solo speaker is as good as the Sonos One but has the added benefits of Siri and HomeKit.
However, for rooms where we need a more elaborate sound system, such as the home theatre and living room where we want 4 speakers and 1-2 subs, Sonos is still by far the best solution.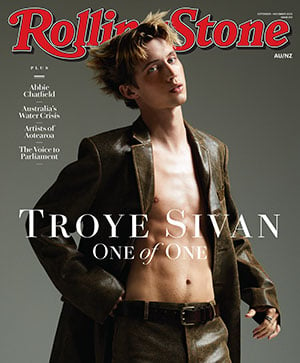 Get unlimited access to the coverage that shapes our culture.
Subscribe
to
Rolling Stone magazine
Subscribe
to
Rolling Stone magazine