Our final review on the epic Cyberpunk 2077 as well as thoughts on The Pathless, Fuser and Turtle Beach's Stealth 700 Gen 2 headset.
While it's time to finally usher in a brand new year, there were still plenty of games that helped close out 2020 with a bang. Chief among those is Cyberpunk 2077, so we thought it about time to review it for ourselves, as well as plenty of other worthwhile purchases. Let's get started, shall we?
Cyberpunk 2077 (PS4, XBO, PS5, XBX, PC)
Much has already been said about Cyberpunk 2077 – from a pretty messy refund situation all the way to some immense genital customisation. But it's also a difficult game to review, largely because the recommendation is largely dependent on the platform you intend to be playing on.
If you're fortunate enough to have a next-gen console or high-end PC then you're in for a memorable experience that is bound to have a couple of bumps in the road. If you have a base PS4 or Xbox One on the other hand, the game is still in desperate need of serious patching – the situation becoming so bad that PlayStation has since removed the game from its digital store entirely.
We played the game with a PS5 and thankfully the experience was a mostly strong one. That's not to say we didn't encounter bugs and the odd crash here and there – we ran into both – compared to the experience of some others, we'd say we came out relatively unscathed.
All this focus on presentation and polish is disappointing because at its core Cyberpunk 2077 is an incredible experience that deserves plenty of attention. Navigating your way around Night City and discovering its cast of inhabitants is an addictive joy, as is the presence of our beloved Keanu every time he pops up on the screen and steals the show. Likewise, it won't be long before you amass a wealth of tales worth recounting to your mates thanks to the flexibility that many of the game's missions allow.
We generally tried to take the quiet, sneakier approach but by the same token we were never afraid to put a bullet in anybody that looked set to do us wrong just – or maybe that's because the gunplay itself is surprisingly solid. Adding to the list of positives is that the actual campaign doesn't outstay its welcome, meaning if you've got the time you can try out at all three character lifepaths on offer (Nomad, Corpo and Street Kid). Don't get too excited, though, each one is disappointingly similar outside of a brief lead-in mission.
Love Gaming?
Get the latest Gaming news, features, updates and giveaways straight to your inbox Learn more
We don't doubt that CD Projekt RED will work tirelessly to continue updating this magnum opus and iron out many of the bugs that are plaguing gamers (we've downloaded a couple of mammoth patches already), but although we loved our time in Night City, you should be prepared for much of it to still be under construction.
If you're not desperate to get in on the ground floor our advice is to wait for the proper PS5 and Xbox Series S/X upgrades due early this year.
The Pathless (PS5, PC)
While most PS5 owners have been distracted with the likes of Spider-Man and Demon's Souls, The Pathless is a quiet achiever and one of the console's best hidden gems. You'll play as 'The Hunter' – a master archer who attempts to achieve what none have been capable of by defeating the evil 'Godslayer' to lift a curse of darkness.
With your bow and an eagle companion in tow you will traverse the world with almost zero guidance. This level of freedom will be overwhelming for some and absolutely freeing for others.
For us it was allowed for an engaging gameplay hook that sent us to all areas of the world in search of adventure, and rarely did it disappoint across its seven-hour runtime. There's also plenty of puzzles and a gorgeous cartoon-aesthetic to enjoy. Well worth adding to your library.
Fuser (PS5, XBO, Switch, PC)
Back in the early 2000's, Harmonix helped revolutionise the music genre with Guitar Hero, filling our lounge rooms with plastic guitars aplenty. The developer's latest title isn't likely to hit those same lofty heights, but it's still a hell of a lot of fun.
In a nutshell, you're a newbie DJ and it's your job to pick individual elements from songs (like vocals, drums, and guitar), then mash them all together to impress a crowd.
The pure wizardry of Fuser is that even if you mash together Billie Elish, Childish Gambino and Rick Astley, somehow it just bloody works. It's a real testament to the technology that Harmonix has developed and never fails to impress.
There's a daunting amount to learn, but the campaign slowly guides you through it all, so if you're a real muso, you should absolutely check this one out.
Immortals Fenyx Rising (PS5, XBO X|S, PC)
You could be forgiven for thinking Immortals is a very obvious Zelda: Breath of the Wild clone because, well… it kind of is.
The game wears its influences on its sleeves, but also packs enough of its own unique charm – namely thanks to some fourth wall-breaking narration by Greek gods Zeus and Prometheus.
You play as Fenyx, a new winged demigod who must reunite the gods in order to defeat a great evil, which opens the gates to some classic open-world action fare. It's a fun world to explore, even if you've seen much of what it provides in other titles. But if you're after an easily digestible, pretty adventure – this'll do just the trick.
John Wick Hex (PS4, XBO, Switch, PC)
Against all odds, John Wick brought Keanu Reeves back into the limelight and this smart tactical take on the series attempts to channel much of what thrust that series into popularity – namely bad-arse action scenes.
Instead of chaotic action, John Wick Hex presents levels based on a grid whereby you must steer Keanu to various objectives like an escape or target to subdue. As you move towards this objective enemies will pop, causing time to stop and give you a breath to decide how best to dispatch them.
Each action removes seconds from a timeline on your screen, and once you're done you'll see each scene play out like a sequence from the movie, albeit slightly more clunky and stunted.
John Wick Hex won't be for everybody, and requires a fair bit of trial and error in its approach, but it's a stylish strategy game that makes better use of the property than most movie video game adaptations.
Hands-on with the Turtle Beach Stealth 700 Gen 2 headset
When we tested out Turtle Beach's Stealth 600 Generation 2 headset in our Xbox Series S review, we were quite a fan of the unit's easy functionality and strong design. Now the company has launched its Stealth 700 Generation 2 units and we continue to be impressed.
Coming in about $80 more than the Stealth 600, the revised 700 is a premium model from top to bottom. There's the new Aerofit cooling gel-infused memory foam ear cushions which are easier to remove dirt and grime from, a metal-reinforced headband instead of plastic and an impressive 20-hour battery life.
But outside of the prettier aesthetics it's the sound that counts and Turtle Beach continues to impress on that front.
We were thoroughly impressed with the default level settings, however almost anything can be tweaked to your liking by downloading Turtle Beach's mobile app. Bass came through strongly while still retaining plenty of smaller audio detail. We've said it before, but a good pair of headphones is the best way to experience your video games.
Never during our testing did we experience any dropout or interference, and perhaps most importantly, the unit is compatible with Sony's 3D 'Tempest' Audio. Sure, not a lot of games make use of the technology now, but it's an incredibly valuable inclusion to help future proof your purchase for the years to come.
We should note that we did encounter a few small issues with pairing the headset to our PS5, occasionally forcing us to remove and re-insert the USB adapter into the console to successfully re-pair. It didn't happen every time and isn't a huge inconvenience but is unfortunately cumbersome.
Outside of that minor gripe we wholeheartedly recommend the Stealth 700 Gen 2. It's a great alternative to Sony's widely sold-out Pulse 3D headset and can also easily be used with your PC and docked Nintendo Switch. We call that a win-win.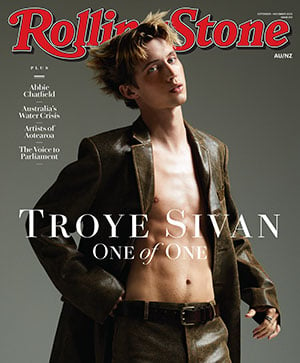 Get unlimited access to the coverage that shapes our culture.
Subscribe
to
Rolling Stone magazine
Subscribe
to
Rolling Stone magazine