If you've been patiently waiting for a killer new PS5 game, Deathloop has arrived and it's everything you could ask for and more.
Plus, we also check out Sonic Colours: Ultimate, Life is Strange: True Colors, Aliens: Fireteam Elite and go hands-on with Turtle Beach's new Recon Controller.
Deathloop (PS5, PC)
Let's cut to the chase shall we. Deathloop is bloody excellent and you should absolutely buy it if you own a PS5 or PC.
Trapped on the mysterious island of Blackreef in the middle of a deadly time loop, Deathloop throws a lot at you pretty quickly. There's talk of slabs, visionaries, trinkets and more, but it's to developer Arkane's credit that the game leads you onward with a pretty steady hand.
At the end of the day though, you're left with a job to do: take down eight key targets in a single day. That said, how you go about all that is up for debate. It's this experimentation that is perhaps Deathloop's strongest asset, giving you a wealth of tools to pick and choose from.
Do you want to take the sneaky approach by teleporting around environments and going completely invisible, or cause pure destruction as you chain attacks across multiple enemies? Personally, we preferred a little bit of both, always prepared for when things went sour… unless we died. And oh how many times we died.
But dying in Deathloop is never a terrible thing. It instead grants you the opportunity to take what you've learned in previous 'runs' and apply in new and interesting ways. You'll have learned new paths and more enemy patterns that will make you stronger and faster. In no time at all you'll race through locations that hours before felt like you'd walking on eggshells.
Love Gaming?
Get the latest Gaming news, features, updates and giveaways straight to your inbox Learn more
For PS5 gamers, Deathloop is a bittersweet release given that Microsoft now owns the team behind the scenes. However that's all the more reason to jump on this stellar adventure pronto. It's bound to be in the talks for Game of the Year without a shadow of a doubt.
You can also check out our Deathloop giveaway to win a copy for yourself! GO HERE TO ENTER NOW.
Also out…
Sonic Colours: Ultimate (PS4, XBO, Switch)
As a remaster, Sonic Colours: Ultimate it ticks all the right boxes. Everything is a lot nicer on the eyes while gameplay runs noticeably smoother. Most importantly, however, it introduces gamers to a pretty overlooked Sonic game that was stuck on the Wii for far too long for our liking.
Colours also remains one of the series' best entries in recent times – the alien-like 'Wisps' helping keep each level frantic and fresh. If you're a long-time fan of the blue blur, there's arguably less reason to invest in this upgrade, but it's well worth a shot for everybody else with a serious need for speed.
Sonic Colours Ultimate is available via Amazon.
Life is Strange: True Colours (PS5, Xbox Series X/S, PS4, XBO, PC)
The Life is Strange franchise has been a quiet achiever ever since its launch and True Colors continues that success. Alex Chen's empathy powers are a lot less showy than rewinding time or telekinesis, but it's a move that almost seems to allow for a more personal story this time around as Alex tries to cope with the loss of her brother. The story is backed up by the prettiest visuals so far and a stellar soundtrack that obviously includes the likes of Angus and Julia Stone.
Interestingly, True Colors is the first in the series to pack in all five episodes at once. However our recommendation is to still take a short break between each one. It lets the story to breathe a little more and will help you be confident in some of your decisions. You won't regret it.
Life is Strange True Colours is available via Amazon.
Aliens: Fireteam Elite (PS5, Xbox Series X/S, PS4, XBO, PC)
Fighting your way out of a dangerous space environment littered with Xenomorphs is rarely unenjoyable and Aliens: Fireteam knows it. Throw in a couple of friends by your side and you've got yourself a bloody fun time.
There's a great amount of variety Fireteam Elite's different classes and abilities, plus unlocking a new weapon is always satisfying. The audio also does well to embrace the classic Alien vibe and reinforce the sense of dread the movies are so well known for.
It's certainly not a perfect adventure – some of the environments can feel pretty samey and the amount of enemies in some hordes can be overwhelming and never-ending. But we have to admit there's still a lot to like here. Aliens: Fireteam Elite is perfect if your gaming group is looking for something new, especially with a cheaper price than most PS5/Series X games.
Aliens: Fireteam Elite is available via Amazon.
Hands on with the Turtle Beach Recon Controller
If you're a child of the '90s you'll know there's an ancient stigma about third-party controllers. Faulty sticks, mooshy buttons – getting stuck with one of those duds at a mate's place was an almost guaranteed K.O. Well we're here to tell you to forget the past and embrace the now, because Turtle Beach's Recon Controller is real treat.
Designed for use with both Xbox and PC, the Recon Controller taps into the meat and potatoes of Turtle Beach's expertise: audio. You see the Recon not only allows you to not only throw any old pair of 3.5mm headphones/mic into it – it gives you complete control over your sound settings. Thanks to a number of nifty buttons on the front of the controller you can manage game and chat volume independently without ever having to duck into an annoying menu. You also have easy access to mute functionality, four equaliser settings and 'Superhuman Hearing' which allows you to hear fine details like in-game footsteps all the easier.
As long-time loathers of sifting through Xbox menus, the Recon was an absolute gem and worked right off the bat. It's also great news for those budget-conscious gamers not wanting to shell out hundreds of dollars for a decent headset with customisable controls.
Meanwhile, although the Recon is unlikely to win any beauty pageants, it feels surprisingly good in the hands. The bumpers have strong indentations on the top, the back paddles are easily accessible and the rubber-coated grips are a nice change of pace that feel surprisingly good in the palm of your hands. It's even surprisingly light, which was unexpected and may take some getting used to if you normally prefer some heft to your controllers.
But despite enjoying the flexibility of the Recon, it's worth noting its one downfall: wires. Yes, unfortunately the Recon controller does have to be plugged in to function, and although the cord is mercifully long, it will be a deal-breaker for some.
At the end of the day the Recon controller won't be for everyone, but if you're after a device packing a bit of originality and customisation, it's well worth a look.
For more on this topic, follow the Gaming Observer.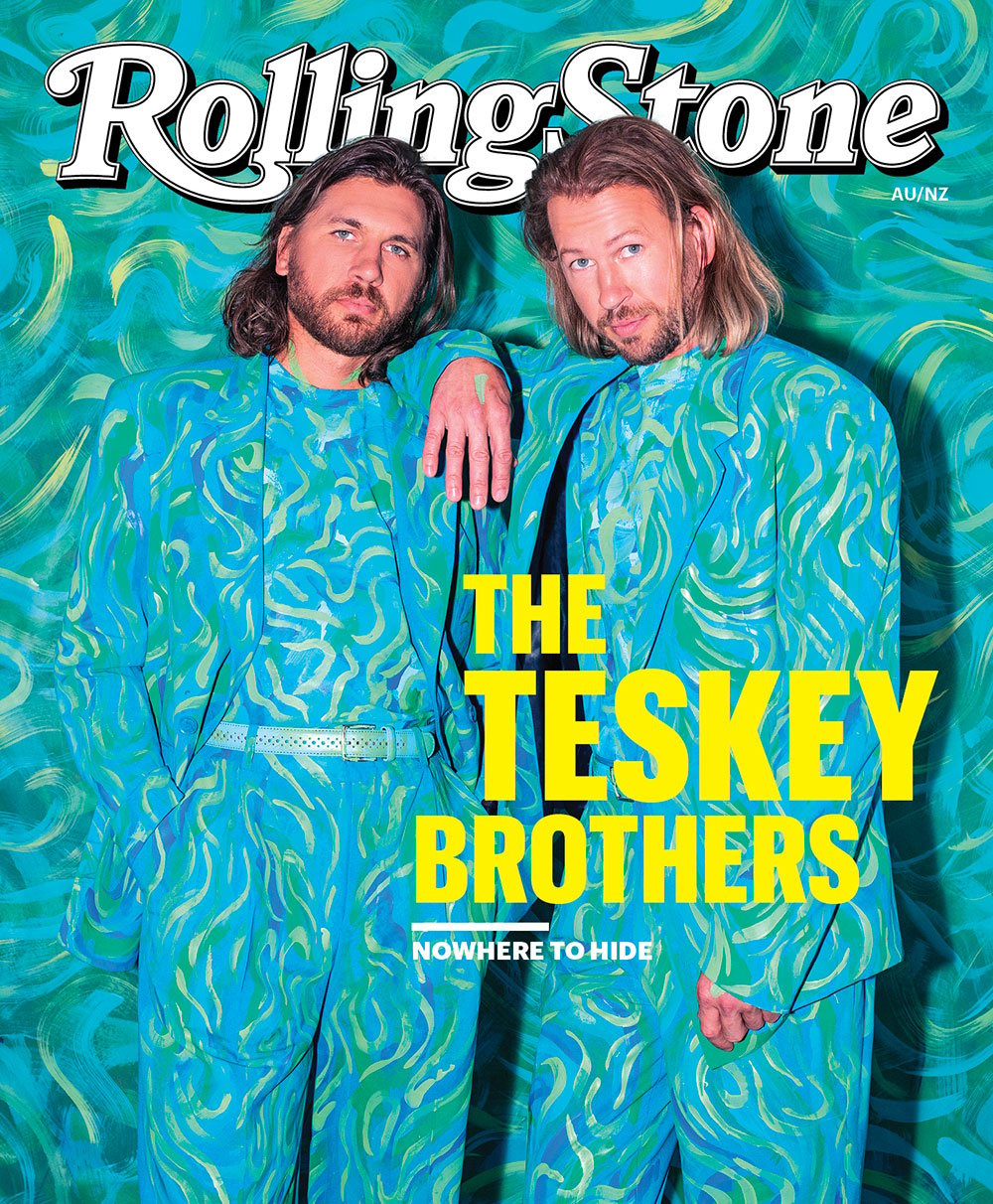 Get unlimited access to the coverage that shapes our culture.
Subscribe
to
Rolling Stone magazine
Subscribe
to
Rolling Stone magazine