The whole Reddit/GameStop/Wall Street debacle has been one of the craziest things of 2021 (so far) and now it's getting the movie treatment.
Man, things are moving so bloody quick with this whole Reddit/GameStop/Wall Street fustercluck.
We've covered what initially went down with Reddit and GameStop, before following that up with how Robin Hood somehow got involved with the mess. But for those who need a quick summary right here right now, here's what happened:
GameStop had a new member join its board (whose investment firm already had a 10% stake in the company already) and his tactics resulted in stock commentators predicting large stock price drops for the company.
Redditors over at the r/wallstreetbets subreddit got pretty cheesed off at this news and started a joke-y counter narrative of "GameStop share prices are better than ever!"
These jokes got way out of hand as investors took these Reddit jokes seriously and began buying up GameStop shares, causing the company's stock prices to soar over 1,000 percent in the past week.
This in turn put those who shorted GameStop shares – that is those who bet on GameStop to fail – in major trouble as this rise in the company's stock prices meant that they'll end up losing a shitload of money.
The popular trading app Robinhood then put a limit on trading GameStop shares, which pissed off a lot of people and now legal action is being threatened from a heap of fronts.
No one knows what exactly will happen but it's been a crazy ride so far.
In short, it's been an absolutely crazy week that's been filled with more drama than all of last year's Oscar-nominated films and it's hard to believe that we're only in February of the new year.
And now we have a new wrinkle in the story as Hollywood sensed that there was a cash cow to be milked in this crazy Reddit/GameStop/Wall Street story and a movie about the whole debacle is on the way.
According to Deadline, Hollywood movie studio MGM has won the rights to the book proposal The Antisocial Network from author Ben Mezrich, who is best known for writing the book Accidental Billionaires: The Founding Of Facebook, a Tale Of Sex, Money, Genius and Betrayal, which in turn would be adapted by Aaron Sorkin into the utterly brilliant The Social Network.
If you're wondering why on earth MGM would bid for the rights on a non-existent book about a real-life story that hasn't even had a proper conclusion yet, well folks this sort of thing happens in Hollywood all the time.
Love Film & TV?
Get the latest Film & TV news, features, updates and giveaways straight to your inbox Learn more
It doesn't mean a movie about the whole Reddit/GameStop/Wall Street chaos is absolutely happening, it just means that MGM has the option of making a movie if it wants to.
But hey, if there was anyone who could make some sort of sense of this whole mess in book form, it's got to be Mezrich.
And if this project indeed becomes a movie one day, here's hoping Aaron Sorkin writes the screenplay because it's going to make for a fascinating movie.
EXCLU: Following a heated bidding war, MGM has landed the rights to Ben Mezrich's new book proposal THE ANTISOCIAL NETWORK, which chronicles the Wall Street chaos after GameStops stock skyrocketed due to a group of amateur investors on Reddit https://t.co/JJIGj2yEj8

— Justin Kroll (@krolljvar) February 1, 2021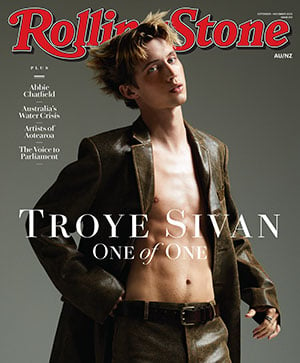 Get unlimited access to the coverage that shapes our culture.
Subscribe
to
Rolling Stone magazine
Subscribe
to
Rolling Stone magazine