UPDATE: Robin Hood is now somehow involved in this GameStop/Reddit fustercluck.
The power of Reddit is often undermined, but the platform's powerful users have proven their influence after recently pushing stock from GameStop up to three times higher than it's market value. The best part is it, the bunch of them basically just did it to piss off the billionaires from Wall Street.
To catch you up to speed, GameStop, the world's largest retail gaming destination, has been a hot topic on the market with on Wall Street lately as traders placed hefty bets against the company's success.
Redditors then jumped in to save the struggling game retailer. The subreddit called r/WallSteetBets believed that they could force a market rally by creating demand for GameStop.
Success was received shortly after, with GameStop stock jumping by a massive 822%. At the beginning of 2021, the price per share sat at USD $17.25. On Monday, it rang in at a massive USD $159.18 before dropping back down the same day. Cue, Elon Musk, who saved Redditors days by tweeting about it and a 40% jump ensued in after hours trading. The price currently sits at USD $147.98 (about ($190.85 dollarydoos).

What this means in a nutshell is that the billionaires who placed bets against GameStop's success are going to be royally screwed because Reddit has bumped up the company's stock price just to mess with them.
The price jump for GameStop was created through a phenomenon called Memestock. Memestock is complex but it basically means making people think that a certain stock has value.
Reddit users use message boards to communicate with each other, encourage each other, and reassure each other that these stocks are worth investing in, and hence it creates demand.
R/Wallstreetbets users are actually enjoying massive wins from the campaign, as Gamestop's stocks continue to rise, and boy, are the users excited about it.
"To the haters that told me to sell, I only have one thing to say…CANT STOP. WONT STOP. GAMESTOP" One user posted.
"Doing my part for my kid. Dumped his entire savings of 2500 into GameStop at 37. He's now got almost 6k lol. He has no idea," wrote another.
Here's hoping the little guys of Reddit don't end up losing big on this game.
Gamestonk!! https://t.co/RZtkDzAewJ

— Elon Musk (@elonmusk) January 26, 2021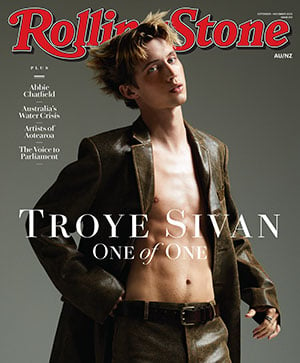 Get unlimited access to the coverage that shapes our culture.
Subscribe
to
Rolling Stone magazine
Subscribe
to
Rolling Stone magazine