On the official Golden Arches Unlimited website, the company asks, "Do you have a burning love for the Quarter Pounder?" And of course, the answer is always going to be yes, and thus I now have the urge to make the very walls of my household give off the smell of Ketchup. How could anyone resist me then?
Featuring six separate scents that are designed to be burned together for "maximum deliciousness," the candles come in "100% Fresh Beef", "Ketchup", "Onion", "Pickle", "Cheese" and "Sesame Seed Bun" scents. When burned together, that's an entire Quarter Pounder right in your house. Now that is a smell that you cannot resist. I just want to know what the Sesame Seed Bun candle smells like. Fresh bread? Yes please.
The soy wax McDonald's candles are scented with essential oils and feature a cotton wick for a burn time of approximately 25 hours, according to the Golden Arches Unlimited website.
The candle set is part of the Quarter Pounder Fan Club merchandise collection that will be rolled out over the coming weeks. So far, it looks like it's exclusive to US fans, but if it's successful, we could potentially get our Aussie hands on this glorious collection.
Thank God we can stop talking about Erykah Badu and Gwyneth Paltrow's Vagina scents now. (Which yes, are entirely separate items that they did not collaborate on, because we needed a variety of vagina scents now didn't we.)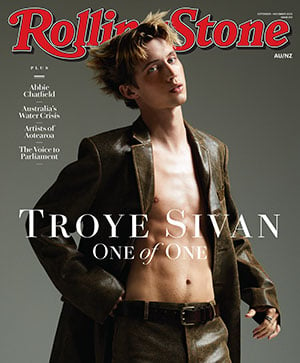 Get unlimited access to the coverage that shapes our culture.
Subscribe
to
Rolling Stone magazine
Subscribe
to
Rolling Stone magazine