I love cartoons. The Simpsons raised me like a second parent. Adventure Time felt like hanging out with my best mate. And Bluey continues to provide me with the life advice I so desperately need. However, I cannot say I have ever looked to cartoons for fashion tips. But, as it happens, maybe I should.

In February of this year, fashion label and art collective MSCHF released their, um, attention-grabbing "big, red boot". A shoe that quite literally looks like it was stolen from a young boy's cosplay costume for Comic Con, as if the design team watched too much Astro Boy.
In a press release for the boots, MSCHF said, "If you kick someone in these boots, they go boing." All I could see was Clifford the Big Red Dog or a cartoon chimney.

For the price of USD $350, I didn't understand why anyone would purchase them. Where would you wear them? The park? The pub? The grocery store? I never thought it would catch on. 


I was wrong.

A craze began. Men and women alike began to wear them. Celebrities such as Doja Cat, Janelle Monae and Lil Nas X were all photographed in them. As it turned out, many people wanted shoes like Astro Boy.
Since then, the cartoonishly large shoes seem to have taken the fashion world by storm, and it appears we all have some big shoes to fill. And when I say big, I mean BIG.

Loewe has since created comically large foam pumps. Prada has created puffy nappa loafers. MSCHF has even paired up with Crocs to create the "big, yellow boots". Marni is also set to release their "big foot 2.0" sneakers this week at Paris Fashion Week.

Why on earth would anyone want to wear these cartoonishly oversized shoes that look like they were plucked from the set of a live-action manga film? Is the fashion world secretly run by a bunch of gamer nerds? Should I go out right now and buy these boots? These are all valid questions that require an answer.

Some have said these shoes represent a desire for non-conformity and self-expression, while others have said this trend has historical origins. Caroline Stevenson, programme director of cultural and historical studies at London College of Fashion, compared them to the Victorian chopine, and more recently, disco platform boots.

Others have suggested the trend directly correlates with the 'clown-core' movement. This is a circus-inspired aesthetic that has been gaining traction on Tik Tok since 2020. The trend has seemingly bled into high fashion campaigns, with there being numerous references made to clowns and harlequins at the recent Paris Fashion Week.

So, the verdicts in. Cartoon characters are fashionable and we should all be taking notes. Who knows, maybe next time you're down at your local pub you will see someone wearing cartoonishly oversized shoes. Maybe, you yourself will be wearing said shoes.
Love Fashion & Beauty?
Get the latest Fashion & Beauty news, features, updates and giveaways straight to your inbox Learn more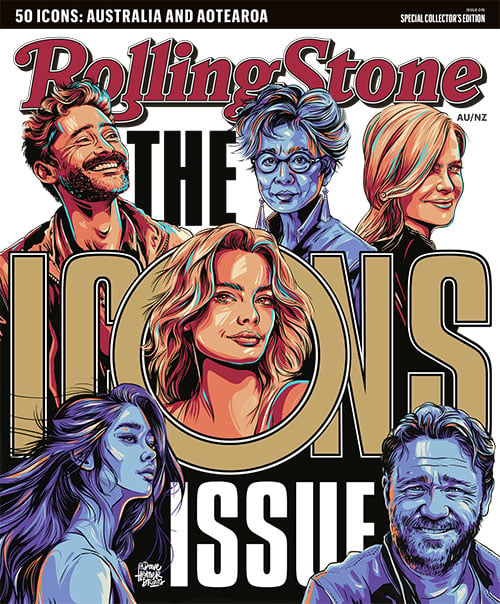 Get unlimited access to the coverage that shapes our culture.
Subscribe
to
Rolling Stone magazine
Subscribe
to
Rolling Stone magazine