The 25th James Bond film came out this week. Yes, you read that right: the 25th in the series. That's a lot of MI6 if you ask me. 
It really does feel as if the greatest fictional spy of them all has had his day. Daniel Craig served as the best Bond since the legendary Sean Connery; once he announced that this new film, No Time To Die, would be his last, everyone scrambled to wonder who would replace him in the role.
A woman would be wonderful but, as Craig pointed out, don't women deserve better roles than James Bond? Bond is an archaic figure, a womanising, alcoholic masculine presence in cinema that doesn't need rehabilitation; perhaps the time for him to die really is now. Bond embodies a different political climate and ideals from a bygone era.
Brooklyn Nine-Nine did it right: sensing the way society had changed in the aftermath of the Black Lives Matter protests in 2020, the show's creators realised that there was no place for a police procedural comedy in culture. It's last season, which just finished, saw several of the characters leave the force, with others reckoning with their power and position.
It all got us thinking about other film and TV series that really ought to come to an end. Read below and let us know if we missed any!
For more on this topic, follow the Film & TV Observer.
Love Film & TV?
Get the latest Film & TV news, features, updates and giveaways straight to your inbox Learn more
Fast & Furious
Similar to the recent example of The Rolling Stones, who probably should have stopped touring after the death of drummer Charlie Watts, Fast & Furious really should have ended after Paul Walker died. The series belonged to Walker and Vin Diesel; Walker was an iconic B-movie actor in a famous B-movie franchise.
They've tried bringing in (literally) huge actors like John Cena and Dwayne Johnson to play as foils to Diesel but it just isn't the same. As long as appetite for fast cars and big explosions remains though, this series will likely never end.
Indiana Jones
They've been filming the new Indiana Jones in my home city of Glasgow recently; the whole CBD was basically shut down for weeks as a result. Shutting down an entire city centre to film another Indiana Jones, when Harrison Ford will need a zimmer frame to go on his adventures? Seems a waste of time.
The first films in the series are treasures (although with questionable casting choices) but the last outing for the gunslinging archaeologist, Kingdom of the Crystal Skull, was just so disappointing. For someone who bloody loves relics, Indy really doesn't want to become one himself.
Harry Potter
As a millennial, it's a pre-requisite to love Harry Potter; I unquestionably do. Setting aside J.K. Rowling's questionable politics, the new HP prequels are unquestionably a waste of time. Eddie Redmayne is insufferably 'quirky' as the meek Newt; the rest of the cast are forgettably bland; Johnny Depp didn't give much as Grindelwald; the list goes on.
There's just no need for us all to keep returning to the Wizarding World when the original film series is plenty on its own. Also, the upcoming The Secrets of Dumbledore tackling the idea of wizards being involved in World War II is a bit ghastly.
Riverdale
Seriously, what the hell is Riverdale? What substances was someone on when they dreamed this thing up? The show has become a smash hit online for its campiness and craziness but it's just all a bit nonsensical. The storylines are absurd, the characterisations are infuriating, and it's not as mysterious as it thinks it is.
Grey's Anatomy
How much melodramatic hospital drama can someone stomach in one lifetime? Grey's Anatomy has now being running longer than E.R., a far superior series. Grey's Anatomy had its time and actors like Ellen Pompeo and Sandra Oh are rightly treasured but 17 seasons in, the plots are becoming odder and too preposterous.
I don't know about you, but the thought of watching a hospital drama during a pandemic is far from appealing.
The Handmaid's Tale
Now in its fourth season, The Handmaid's Tale has wholly been overwhelmed by the necessities of entertaining television that much of what made its classic source novel so vital has slowly been eroded. Margaret Atwood's narrative has been stretched to its limit as Hulu demand the series keep moving forward.
If they had stopped after the first two haunting and harrowing seasons, it would have went out on top. Instead, critical reviews have been noting the show's decline ever since.
The Walking Dead
How many zombies are out there? Is the aim of The Walking Dead's longevity to make its viewers, in a very meta turn of affairs, into zombies by spending too much time staring at their TV? The 11th(!) season of the series just started in August and the end is thankfully in sight.
The 11th season has been confirmed as the last but it's far too late to salvage its reputation. And much like watching a hospital drama during a pandemic ain't appealing, watching a post-apocalyptic horror about a deadly virus overtaking the world really, really, really isn't enticing.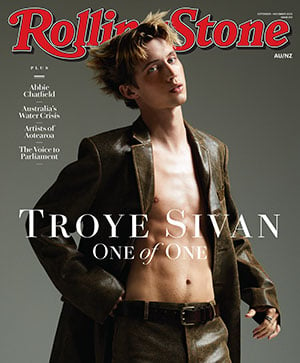 Get unlimited access to the coverage that shapes our culture.
Subscribe
to
Rolling Stone magazine
Subscribe
to
Rolling Stone magazine