Olivia Wilde stuck to her story about firing Shia LaBeouf during Don't Worry Darling out of 'responsibility' towards Florence Pugh. 
Olivia Wilde is sticking to her story about firing Shia LaBeouf from Don't Worry Darling despite the damning video where she appears to be convincing him to stay on. In a new interview with Vanity Fair, Wilde insisted that LaBeouf was let go from the movie out of 'responsibility' to Florence Pugh.
Claiming that she called him herself when she fired him, Wilde said: "My responsibility was towards her. I'm like a mother wolf. Making the call was tricky, but in a way he understood. I don't think it would've been a process he enjoyed."
LaBeouf's departure from the movie – which has been swept up in drama and controversy since the beginning – came after leading actress Pugh complained to Wilde that she was uncomfortable with his behaviour. While Wilde did not dive too much into the recent allegations against LaBeouf – two women came forward to accuse him of emotional, physical, and mental abuse shortly after he left the movie – she did say that his actions could be construed as 'combative'.
"He comes at his work with an intensity that can be combative. It wasn't the ethos that I demand in my productions. I want him to get well and to evolve because I think it's a great loss to the film industry when someone that talented is unable to work." she said.
While much has been speculated about what really happened between the male lead that could have been and Wilde, Vanity Fair also reported – as told by an unnamed source – that LaBeouf gave Wilde an ultimatum, asking her to choose between Pugh and himself. Wilde let go of him and instead cast Harry Styles.
Wilde's insistence on firing LaBeouf has been brought under question before, specifically when the actor released a video where she appeared to be convincing him not to leave the movie. In the video, she also seemed to be condoning what she's referring to as his 'combative' behaviour, claiming it might come as a much-needed reality check for 'Miss Flo,' as she refers to Pugh.
Love Film & TV?
Get the latest Film & TV news, features, updates and giveaways straight to your inbox Learn more
"And, I too am heartbroken, and I want to figure this out. You know, I think this might be a bit of a wake-up call for Miss Flo." she says in the video.
Don't Worry Darling comes to Australian theatres on October 6th, 2022.
For more on this topic, follow the Film and TV Observer.
Check out Wilde's message Labeouf:
SOMEONE HOLD ME BACK

(the video olivia sent shia where she basically begged him to stay on the movie after ADMITTING that she knows shia makes florence uncomfortable) pic.twitter.com/ihlHOQlF6B

— percy 🌊 || who the fuck is gonna stop us? (@percystardust) August 26, 2022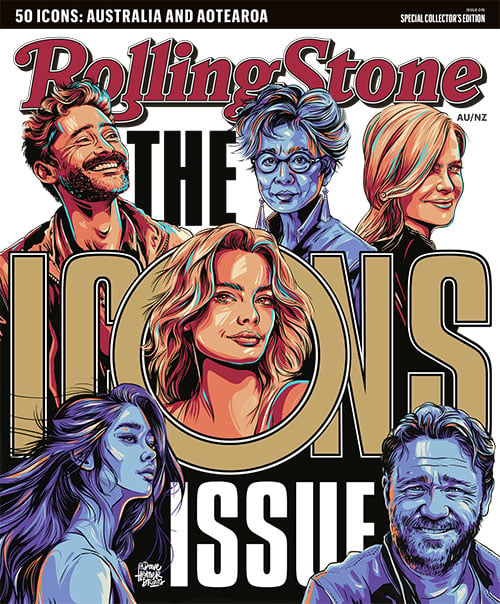 Get unlimited access to the coverage that shapes our culture.
Subscribe
to
Rolling Stone magazine
Subscribe
to
Rolling Stone magazine