Peppa Pig has recently made history after introducing its first-ever same-sex couple to the series. 
Aired on Monday in the UK, the episode saw Penny Polar Bear drawing two female polar bears donning dresses with three friends before she explained her sketch.
"I'm Penny Polar Bear. I live with my mummy and my other mummy," Penny explained.
"One mummy is a doctor and one mummy cooks spaghetti. I love spaghetti."
It was a short yet significant moment for the kids' series, with many social media users praising the show's inclusivity.
One fan wrote on Twitter,  "No ones talking abt for peppa pig now has two lesbian polar bears? I find it very sweet that peeps pig is lgbtq friendly."
Ok imma start by saying I have a 4 yr old cousin lol… THERE ARE LESBIAN MOMS IN PEPPA PIG????? adult shows struggle to do representation and peppa pig are just out here giving us lesbian polar bears???🥳🎉

Love Film & TV?

Get the latest Film & TV news, features, updates and giveaways straight to your inbox Learn more

— leah 💚 (@wickedly_leah) August 11, 2022
Others were not so fond of the progressive move, with one viewer ranting, "Ffs leave our f*****g kids alone."
The news was bound to ruffle the feathers of critics, given that earlier this year the show was accused of brainwashing viewers after a scene showed the titular character chatting with a doctor about the vaccinations.
The offending scene was a clip from the cartoon TV show that had subsequently been turned into a book. In the animated scene, Peppa Pig heads to the doctor, who conducts a physical exam and asks her if she likes vegetables. In the book version, Peppa also attends the doctor, but, instead, discusses vaccinations with her physician.
"Now it's time for your vaccination, do you know why we have vaccinations Peppa?" The doctor asks Peppa Pig in the book.
Peppa answers, "Yes! They stop us from getting ill, and that helps people around us, too."
The doctor replies: 'That's right. Sometimes vaccinations are given as a little spray in your nose and sometimes a tiny pinprick in your arm."
The scene goes a little differently in the video, where the doctor asks is Peppa up-to-date with her vaccinations before Mummy Pig replies: "Yes, she is."
A voice-over then says: "A vaccination stops you getting ill."
The book adaption – which addresses the benefit of receiving a vaccine – has received dismal reviews, with readers accusing Peppa Pig of encouraging young people to receive COVID vaccines.
"This is so wrong. Let's encourage our kids to take medical treatments still in clinical trial phases with no long term safety data, no studies into effects on fertility, when in the U.K. alone over 1600 people have died from the COVID shot," one person wrote.
Another reviewer said: "Peppa ask the Doctor what are the ingredients in the vaccination? Or as you are too young, get your Mummy or Daddy Pig to ask.
"If the Dr can't tell you, don't get the vaccination. Especially the experimental on trial until 2023 ones."
"Over one million adverse reactions (just look up government Yellow Card reporting system). These are a mere 1-10% of the actual figures.
For more on this topic, follow the Film & TV Observer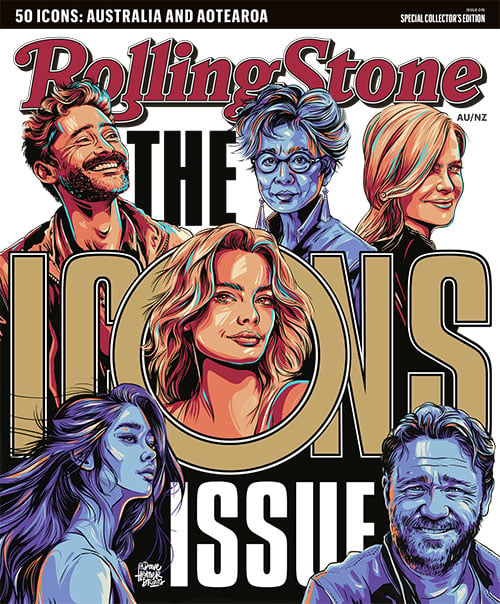 Get unlimited access to the coverage that shapes our culture.
Subscribe
to
Rolling Stone magazine
Subscribe
to
Rolling Stone magazine