Maccas is, without-a-doubt, one of the most recognisable fast-food establishments in the entire world. How do you think your typical order compares with everyone else?
Let's set the scene: you feel your tummy rumbling and you glance at the clock. It's 3pm, and you haven't had anything since breakfast. You're on your walk to the train station when you see something catch your eye – it's the classic Golden Arches of Maccas.
You say to yourself, "no, no, I can't do it…I need to be eating healthier!" However, as you catch a whiff of fresh, hot chips coming up out of the fryer, your self-control waivers and you start marching your butt into McDonald's.
This has happened to me numerous times. I know I'm not alone in saying that sometimes the temptation to pop in for some of their delectable fries or a creamy McFlurry overwhelms me. More often than not, I give in, and pop in.
Now, with McDonald's offering delivery through so Uber Eats and other similar food delivery services, I can fall victim to their savoury and sweet treats as often as I'd like, too.
There are endless things you can get at McDonald's. You can get an array of burgers, including a veggie burger, salads, chicken nuggets, fries with sauce, sides, sweets, drinks, and all the works your heart could desire.
So, we wonder what your typical trip to Maccas is like? Do you have it in the restaurant, or do you get it delivered or take it away? Are you more of a Big Mac person, or do you fancy their golden brown chicken nuggets? Do you have to get fries and an ice cream every time you pop in? Compare your choices to others in our poll!
Love Food & Drink?
Get the latest Food & Drink news, features, updates and giveaways straight to your inbox Learn more
How does your Macca's order compare to everyone else's?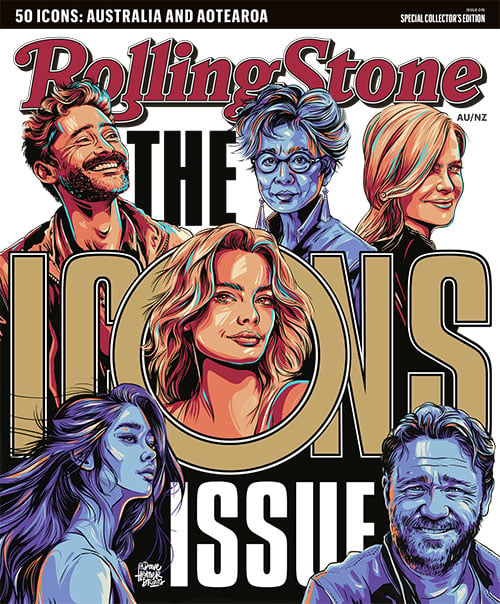 Get unlimited access to the coverage that shapes our culture.
Subscribe
to
Rolling Stone magazine
Subscribe
to
Rolling Stone magazine