The Bachelor contestant Jess Navin has been spotted with a new man – one who wasn't her co-star Felix or her partner Damien.
Jess Navin's storyline on this season of The Bachelor was a contentious mess – and apparently, it's not over yet.
As reported by So Dramatic!, the Bachie contestant was spotted in Darlinghurst recently, allegedly on a date with a man who was neither Felix nor Damien.
The source alleged that Jess and the unknown man appeared to be having an intimate conversation, judging how 'her legs were intertwined with his'. "[They were] having BIG chats, which was weird once we saw their legs locked in. Maybe just having another heavy convo about partners," the source jibed.
Said party also sent in pictures of the couple – with their legs very much not intertwined – but claimed: "We went around the corner and they got closer."
Jess Navin's plot line throughout the show had been a point of high tension and drama, with her insisting that she wanted to have her 'options' open – and thus and open relationship – and Felix spending most of the season vying to have her choose him over her partner Damien.
Fans also called out Jess on her double-standards, considering she did not want her partners to be in other relationships while still wanting the alternative too experiment for herself. "Whenever I thought about him having sex or going on dates with other women, that would really upset me," Jess said during a joint therapy session with Felix.
Love Film & TV?
Get the latest Film & TV news, features, updates and giveaways straight to your inbox Learn more
The drama reached an all-time high when her storyline turned into a love triangle, with Jess claiming at one point: "I will still love Damien, [but] he will not be my primary partner."
Jessica's views on polyamory became a point of controversy, with many fans claiming that she was unfairly keeping Damien as a backup. With both Felix and Damien being reluctant towards the idea of an open relationship – or even a throuple – Jess' indecision between the two men often made her the subject of the internet's ire.
For more on this topic, follow the Film and TV Observer and Reality TV Observer.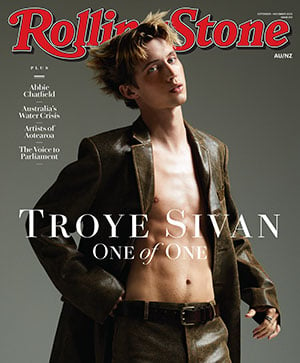 Get unlimited access to the coverage that shapes our culture.
Subscribe
to
Rolling Stone magazine
Subscribe
to
Rolling Stone magazine