Last month, The Try Guys faced their toughest challenge yet: overcoming a seismic controversy that a large section of the internet couldn't stop discussing for a week. 
The viral internet sensations parted ways with member Ned Fulmer after it emerged that he cheated on his wife of 10 years with an employee; with Ned having built his reputation on being a loving 'wife guy', the revelation proved even more disappointing to longtime fans.
After letting the dust settle for a bit, the remaining Try Guys – Keith Habersberger, Zach Kornfeld, and Eugene Lee Yang – have openly addressed Fulmer's removal in a video.
"We want to give you a timeline of what's transpired and some transparency into our decision making," they said at the beginning. "Throughout this video, there will be things that we want to say or go into further, but as I'm sure you're aware, there some legal issues we have to consider as we go through everything."
They then recalled the events that led to Fulmer's departure. "On Labor Day weekend, multiple fans alerted us that they had seen Ned and an employee engaging in public romantic behaviour. We reached out to check on that employee. Ned confirmed the repots and since confirmed that this had been going on for some time, which was obviously very shocking to us.
The remaining Try Guys were clearly intent on making sure fans knew they were just as shocked by the news. "We just want you to know that we had no idea this was going on," they insisted. "All of that information was just as shocking to us as all of this has been for you this week."
They continued by explaining that a "three week process of engaging with employment lawyers, corporate lawyers, HR, PR and more in order to make sure we were taking all necessary steps," then started.
Ned was "immediately removed" from work activities, with the trio engaging a HR professional to "conduct a thorough review of the facts."
"We also opted to remove Ned from our releases pending the results of that review," they added. "That's included removing his section from videos, digitally removing him from others, and choosing not to feature him in our march throws."
In sad news for fans, it also means there are some videos that have now been "deemed as fully unreasonable." "You will never see them and that is due to his involvement," The Try Guys explained.
They also revealed that the decision to remove Fulmer was weeks in the making. "On Friday, September 16th, the three of us signed written consent of the members of 2nd Try, LLC approving the removal of Ned as a manager and an employee.
"We chose not to rush into the announcement for a few reasons… There are real people who have been affected, and while we consider this a company matter, there's also a family at the centre of this."
The trio concluded their apology video by expressing their sadness at the situation. "I don't think that we'll ever be able to fully articulate the pain we feel at this moment," they said.
"It's hard to rewatch old videos that we love and are proud of. We're losing a friend, we're losing someone we built a company with, we have countless memories with.
What we hope is that within this there's also the opportunity for positive growth and better videos ahead, but it's gonna be hard. Right now we're focused on bringing the best content possible between now and the end of the year and then figuring out what the future of this channel looks like from there."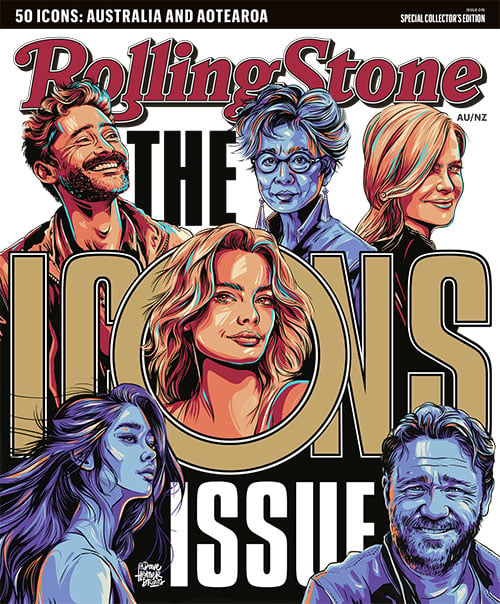 Get unlimited access to the coverage that shapes our culture.
Subscribe
to
Rolling Stone magazine
Subscribe
to
Rolling Stone magazine