If you, too, spent the majority of your youth playing any of the Tony Hawk's Pro Skater games to the point where you still listen to the soundtracks regularly as a full-grown adult, then you'll also be stoked to know that we now have a release date for the documentary about the insanely popular video games series.
Titled Pretending I'm A Superman – The Tony Hawk Video Game Story – a nod to Goldfinger's track on THPS – the documentary follows Tony Hawk's journey from skateboarder to video game mogul, along with having a bunch of never-before-seen footage and interviews with Hawk himself, Steve Caballero, Rodney Mullen, Bucky Lasek, Chad Muska, and Jamie Thomas.
"Pretending I'm A Superman is a robust, real-life story of our successful videogame series as told by those who created it, and many who were inspired by it," Tony Hawk of the flick.
The documentary has been directed by Ludvig Gür, who said: "It's been a long journey making the documentary and I'm stoked it will finally be released for skateboarding and Tony Hawk's Pro Skater fans worldwide."
"The art form and video game had an enormous impact on Generation Y / Z and the story behind it is even more fascinating."
Back in May, it was announced that Tony Hawk's Pro Skater 1 and 2 were set to be remastered and released in September 4 this year on PC, Xbox One, and PS4. Fans of the OG game franchise will also be happy to know that, apart from five tracks, all of the original songs featured in the games will be brought back for the remasters.
The Brag spoke to Tony Hawk earlier this year, with the skating icon revealing he had no idea just how popular the game would be until much later.
"I would say that I didn't get a sense of [its popularity] until our fourth game was released [in 2002]," he explained. "When our fourth game was released, the last three games were still in the top ten of sales.
"That, to me, was a huge mark of success. We were just killing it on every front, and that's when I realised that it was something that was going to last for a very long time."
Pretending I'm A Superman – The Tony Hawk Video Game Story will be released prior to the remasters and available digitally on August 18.
Check out the trailer for Pretending I'm A Superman – The Tony Hawk Video Game Story: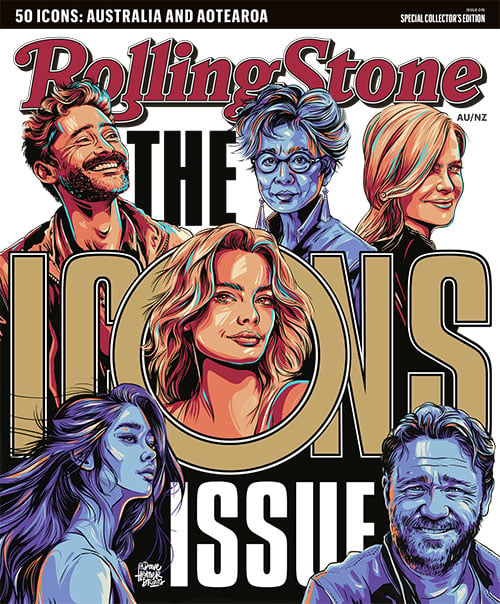 Get unlimited access to the coverage that shapes our culture.
Subscribe
to
Rolling Stone magazine
Subscribe
to
Rolling Stone magazine