There are a lot of reasons to buy the new Apple TV 4K, which I will explore in this review, however, for the me, the most obvious one is how much the software on your smart TV sucks, no matter how much you've spent on it.
This is because smart TV's almost all have very weak processing power, they come with a lot of pre-installed bloatware, and for some reason – the UI/UX on all Smart TV software is just incredibly clumsy.
The result is a slow, clunky, friction full experience every time you want to navigate your brand new, expensive TV's smart features.
The best solution on the market? Apple TV 4K
The new Apple TV 4K is faster, smaller and cheaper than Apple's previous 4k solution – so it's never been a better time to get one.
Here are the best things about the Apple TV 4K:
1. No remote needed, but the Siri Remote is incredible
This is the best thing about Apple TV, you can control it from your iPhone. The TV doesn't need to even be turned on, I wake up my Apple TV with my iPhone and my TV automatically turns on, and flicks to the Apple TV HDMI input so I can start controlling the streamer right away.
However, even though the convenience of controlling my TV from my iPhone is my go-to 90% of the time, using the provided Apple TV is a compelling sensory experience, so when it's in front of me, I reach for it.
The remote for the Apple TV 4K remains unchanged from the previous generation and is very user-friendly with minimal buttons and a highly intuitive interface.
Scrubbing through video using the touch-sensitive wheel on the remote is convenient and feels great on your thumb. The remote has a power button that can turn off the TV with one long press, and the Siri button is located on the right edge of the remote.
A great Siri feature on Apple TV is to say something like, "What did he say?". Apple TV then plays the last 15 seconds of video again, with subtitles, which it then switches off again automatically. Take a bow Apple.
2. Because your smart TV sucks, you need A15 Bionic chip in the Apple TV 4k
Your smart TV can't even move from one app to another smoothly, whereas the Apple TV is so powerful it can play games flawlessly! Even if you're not a gamer, this good to know because if it can handle all the games in the Apple Store well, anything else you want to do with it, it will handle effortlessly.
The inclusion of HDR10+ is a positive addition too, as long as your TV supports this format, as it can significantly improve the picture quality of compatible content. Quick Media Switching, a feature that will be added later, will eliminate the black screen that appears when switching between content with different frame rates, making the transition nearly instantaneous. This feature is expected to greatly improve the user experience.
3. Gaming
I mentioned gaming above, but it deserves it's own callout.
I have a very high standard with gaming, so to be honest, none of the games on the App Store interest me. However, for the sake of this review, I connected a playstation controller and downloaded a number of racing games, a soccer game and a Sonic game.
I played it with my kids and the experience was flawless.
Down the track no doubt there will be more sophisticated games in the App Store and more multiplayer options and I'll find myself playing it more. However right now, if you just like to have fun with some basic games, the Apple TV 4K has a lot to offer you – and the PS5 controller compatibility is fantastic.
Verdict
As I said, the software on your smart TV sucks. Get an Apple TV 4K, there's never been a cheaper and better time to get one.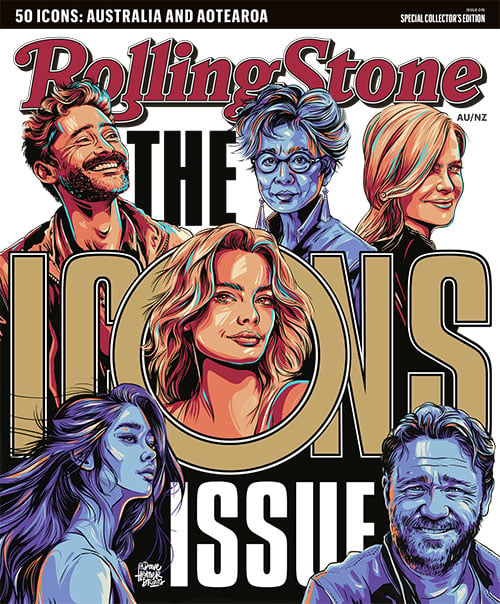 Get unlimited access to the coverage that shapes our culture.
Subscribe
to
Rolling Stone magazine
Subscribe
to
Rolling Stone magazine