KFC has announced the return of their cult Zinger Mozzarella burger for the first time since it's debut back in 2017.
I'm a firm believer that the only time chicken and cheese should ever cross paths is in the form of a pub parmigiana, but whatever cracks ya marbles. The Zinger Mozzarella burger is built on a foundation of KFC's plump buns and features their classic, spice-laden Zinger fillet coated with a warm layer of stringy mozzarella cheese, paired with crispy bacon, lettuce, tomato sauce and mayo.
KFC has also revealed the Colonel special treat for all his most devoted disciples. They're yet to reveal what that is but they've urged you to keep an eye on their 'menu'. Full transparency I have literally no idea what they're talking about, but I also haven't eaten KFC in probably a decade so I am not privy to this secret, sacred knowledge.
Incase you missed it, over this period of lockdown, KFC have been dropping a treasure trove of truly unhinged recipes for when you've officially given up.
Thus far they've shared a brekky avo chicken dish, unveiled a ridiculously stacked parmy, showed us how to make some hot honey wicked wings, a chaotic spicy mac 'n 'cheese and even blessed us with these out-of-this-world chicken nachos.
As well as dropping insane recipes, the Colonel and his cronies have been meddling in the world of 3D printing, in the hopes of developing new bioprinting tech to "print" chicken meat.
In summary, the fried chicken lords will be providing Russian company 3D Bioprinting Solutions with ingredients to "to achieve the signature KFC taste" in printed meat.
Whilst all you tin-hat Russiagate truthers were paranoid over Russian hackers attempting to steal coronavirus vaccine research, you fell into their elaborate ruse which was, ultimately, to secure the hallowed secret herbs and spices recipe from right under your pathetic little noses.
"3D bioprinting technologies, initially widely recognized in medicine, are nowadays gaining popularity in producing foods such as meat," said co-founder of 3D Bioprinting Solutions, Yusef Khesuani.
"In the future, the rapid development of such technologies will allow us to make 3D-printed meat products more accessible and we are hoping that the technology created as a result of our cooperation with KFC will help accelerate the launch of cell-based meat products on the market," said Khesuani.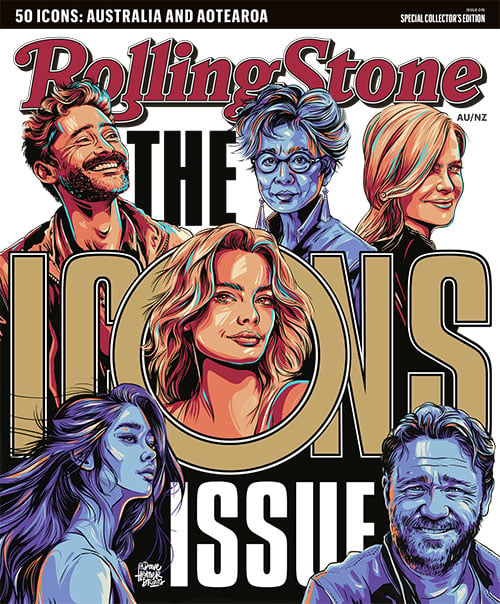 Get unlimited access to the coverage that shapes our culture.
Subscribe
to
Rolling Stone magazine
Subscribe
to
Rolling Stone magazine