Zack Snyder has revealed his version of Justice League villain Steppenwolf and it quickly got a classic internet pile on for its odd look.
So Zack Snyder's version of Justice League is coming whether we like it or not, and so we'll just have to deal with the internet hyperventilating whenever something new about the film/miniseries is released ahead of its planned 2021 release date.
Anyway, so today Snyder decided to whip fans all up in a frenzy by revealing the original look he had in mind for Steppenwolf, the villain in Justice League.
Zack Snyder releases a shiny new look at Steppenwolf from his cut of #JusticeLeague

(via @ZackSnyder | Vero) pic.twitter.com/L8HllElSjg

— Fandom (@getFANDOM) November 17, 2020
For comparison's sake, here's the Steppenwolf seen in in Joss Whedon's 2017 theatrical version of the film:
Love Film & TV?
Get the latest Film & TV news, features, updates and giveaways straight to your inbox Learn more
Zack Snyder's Steppenwolf vs. Joss Whedon's Steppenwolf#JusticeLeague pic.twitter.com/SAkEXyoRvJ

— Culture Crave ? (@CultureCrave) November 17, 2020
Compared to the generic mess of CGI used the 2017 cut of Justice League, Snyder's vision of the film's villain is, uh, interesting to say the least.
Okay, I'm going to come out and just say it: the Steppenwolf in Snyder's version of Justice League looks like the bastard child of a shaving razor and wicker basket compared to the bland genericness of Whedon's version.
He certainly looks like a mean baddie whom you don't want to high-five or hug that's for sure.
Unsurprisingly, the internet had an absolute field day over Steppenwolf's new look. Some loved it and thought it did justice (pun unintended) to the character seen in the comics, others thought it was an absolute travesty. And of course, there were those who made some great jokes about the character's look.
STEPPENWOLF GILLETTE MACH SEVEN WITH COOLING GEL STRIP FOR SENSITIVE SKIN https://t.co/h1VPEVxtYl

— Gail Simone (@GailSimone) November 17, 2020
"We had to look up what these things were, Mr. Snyder, but we incorporated your note of 'wicker chair touching its past self in the Timecop universe'." https://t.co/QiP1GL5DH4

— Seanbaby (@Seanbabydotcom) November 17, 2020
I don't know why everyone's laughing, Gods of Egypt 2 looks great pic.twitter.com/co7i4YItmP

— James Whitbrook (@Jwhitbrook) November 17, 2020
Guys, I figured out how the Justice League can defeat the new Steppenwolf pic.twitter.com/wZA3o2iJGd

— Cooper ? (@CooperEbel) November 17, 2020
Joking aside, the general sentiment seems like Snyder's Steppenwolf is a glow up compared to Whedon's version of the character, which bodes well for the film/miniseries I guess.
We'll have to see whether this shiny new Steppenwolf is as badarse as he looks when Snyder's version of Justice League is released at some point in 2021.
Check out the trailer for Zack Snyder's Justice League: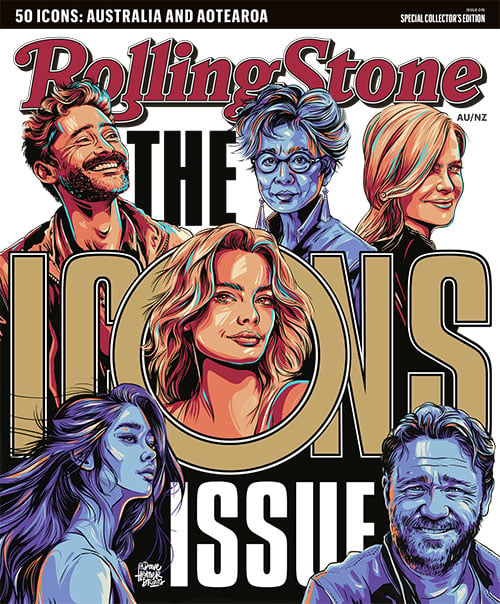 Get unlimited access to the coverage that shapes our culture.
Subscribe
to
Rolling Stone magazine
Subscribe
to
Rolling Stone magazine