Get ready, burger enthusiasts! McDonald's is set to revamp their iconic Big Mac and Cheeseburger, introducing new improvements to the iconic formulas based on user feedback.
As these updates are planned for US stores in 2024, Australian fans eagerly await news on whether these delicious adjustments will make their way Down Under. 
Dive into the details of these tantalizing tweaks and learn about their potential impact on the McDonald's menu in Australia.
Big Mac and Cheeseburger Changes: A Tastier Experience
McDonald's recently announced that they will be making some alterations to their iconic Big Mac and Cheeseburger offerings. These changes include the addition of caramelised onions, the use of softer buns, and switching to melted cheese slices. Moreover, Big Mac lovers can expect even more of the signature Big Mac sauce with their order, with the portion size being increased in the new recipe.
These changes are expected to roll out in US McDonald's stores in 2024, but as of now, there is no official word on when or if these adjustments will be introduced in Australian McDonald's locations.
McDonald's Pursuit of Flavor: Behind the Changes
Love Food & Drink?
Get the latest Food & Drink news, features, updates and giveaways straight to your inbox Learn more
Chad Schafer, the Senior Director of Culinary Innovation at McDonald's USA, provided insights into the rationale behind these updates. In a statement, he explained:
"We found that small changes, like tweaking our process to get hotter, meltier cheese and adjusting our grill settings for a better sear, added up to a big difference in making our burgers more flavourful than ever."
Will Australia See the New Big Mac and Cheeseburger?
If the revamped Big Mac and Cheeseburger prove successful in the US, it is likely that Australian McDonald's locations will follow suit. Earlier this year, the Hokey Pokey Thickshake was added to the Australian menu due to its immense popularity at overseas stores.
However, it is important to note that there are some differences between the US and Australian McDonald's menus. For example, only Australian McDonald's offer the Chicken and Cheese burger, while iced tea is exclusive to the US menu.
Significant improvements to the core range such as this are likely to make the jump, should they be successful.
Stay Tuned: The Future of McDonald's Menu in Australia
Only time will tell if the updated Big Mac and Cheeseburger options will become a reality for Australian customers. Until then, fans can continue to enjoy the classic versions of these iconic burgers and keep an eye out for any updates on their potential arrival in the land of Oz.
The writer used AI tools to publish part of this article. The Brag Media relies on journalists to fact check & edit all articles regardless of any AI tools used.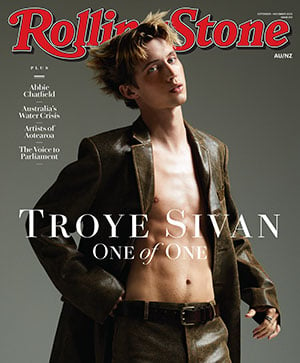 Get unlimited access to the coverage that shapes our culture.
Subscribe
to
Rolling Stone magazine
Subscribe
to
Rolling Stone magazine