In a shocking revelation, weight loss giant Jenny Craig's operations in Australia and New Zealand have plunged into voluntary administration.
This move comes hot on the heels of its US parent company filing for bankruptcy.
As the news reverberates across the fitness and health industry, notable personalities are now coming forward to share their experiences with the weight loss empire. Among them was radio hosts Brendan Fevola, from Melbourne's 101.9 The Fox.
Speaking on-air on Wednesday, the former AFL footballer recounted his rather "scary" experience in light of the company's recent announcement.
The Unforeseen Consequences of Weight Loss Contracts
Radio host Brendan Fevola of Melbourne's 101.9 The Fox has recently opened up about the daunting experience he encountered while serving as an ambassador for the weight loss company, Jenny Craig. His revelations come in the wake of the company's Australian and New Zealand branches entering voluntary administration, following the bankruptcy filing of its United States counterpart.
During his tenure as an ambassador in 2017, Fevola was tasked with maintaining his weight within a stipulated range to receive his payment. He described the ordeal as "scary," recounting how he had to drastically alter his lifestyle, even to the point of starvation, just to fulfill his contractual obligations.
Extreme Measures for a Weight Loss Contract
Fevola lost a significant 16 kilograms during his time with Jenny Craig. However, the contract stipulated that for the first six months, he had to lose weight, and for the subsequent year, he needed to stay within a 2-kilogram range, getting weighed every month. The stringent requirements led him to take extreme measures, including fasting for extended periods and frequently visiting saunas and steam rooms before his weigh-ins.
Impact on Health and Well-being
The pressure to maintain the weight range became so intense that Fevola experienced health issues, including unexpected nosebleeds. "My nose started bleeding for no reason," he shared on his breakfast show, Fifi, Fev & Nick. Despite the health scare, Fevola managed to meet his weight target, securing his payment from the company.
The Fallout of Jenny Craig's Bankruptcy
The revelations about Fevola's experience coincide with the recent financial troubles faced by Jenny Craig. The weight loss empire, founded in Melbourne in 1983 by American couple Jenny and Sidney Craig, has seen its branches in Australia and New Zealand entering voluntary administration, less than a week after its US counterpart filed for bankruptcy.
Despite the company's fall, Fevola's revelation has sparked a conversation about the extreme pressures often associated with weight loss contracts, highlighting the need for a balanced and healthy approach to weight management.
The Future of Weight Management
As the conversation about healthy weight management continues to evolve, it's clear that the experiences shared by individuals like Fevola serve as a stark reminder of the pressures and potential health risks that can arise from stringent weight loss contracts.
In the wake of these revelations and Jenny Craig's current financial crisis, it remains to be seen how the weight loss industry will respond to these issues and whether there will be a shift towards more sustainable and health-focused weight management strategies.
The writer used AI tools to publish part of this article. The Brag Media relies on journalists to fact check & edit all articles regardless of any AI tools used.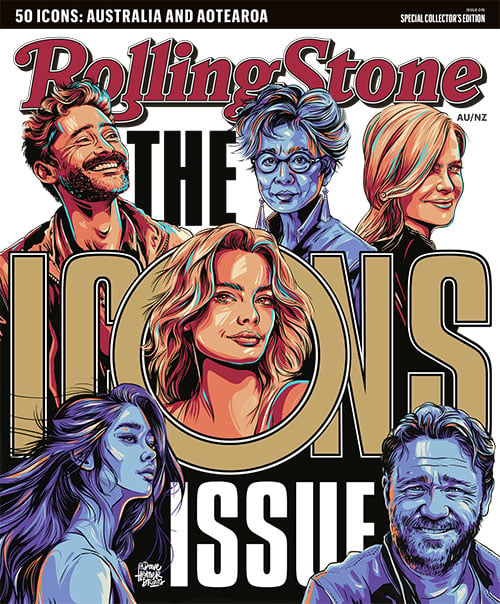 Get unlimited access to the coverage that shapes our culture.
Subscribe
to
Rolling Stone magazine
Subscribe
to
Rolling Stone magazine