Jackass director Jeff Tremaine filed a restraining order against Bam Margera just a week ago, with the court granting that Margera must stay a "minimum of 100 yards away from Jeff, his wife, and children."
Following the filing, Tremaine has now revealed that it was death threats from Margera that among other things, led him to resorting the restraining order.
According to text messages obtained by TMZ, Margera threatened the director as well as his kids, with one text reading, "Look at your children and grab your pocket book and write a check, if you are greedy, and cheap, look at your children again. If you don't sign the paper, look at you children. Sign your stupid fucking contract before your not safe anywhere."
Prior to the issued restraining order, Margera had taken to Instagram to state that the Jackass members had mistreated him, amid struggling with bipolar disorder. He said, "My family – Jackass, has betrayed me, rejected me, abandoned me. Not all of them. I love all of them and they love me back."
He continued, "But specifically Jeff Tremaine and Johnny Knoxville. So I feel like my family has fucking done everything horrible to me and made me jump on hoops and walk through eggshells, which is impossible, and strung me along like a fucking puppet to get the $5 million I usually get when I make a movie with them because Jeff Tremaine and CKY has started it."
As reported by Complex, Steve-O refused to stay silent, commenting on the post to defend both Knoxville and Tremaine. He said, "The two people you're saying wronged you (Knoxville and Tremaine) are the same two people who organized the intervention which saved my life."
He continued, "Everyone bent over backwards to get you in the movie, and all you had to do was not get loaded. You've continued to get loaded, it's that simple. We all love you every bit as much as we all say we do, but nobody who really loves you can enable you or encourage you to stay sick."
For more on this topic, follow the Film & TV Observer.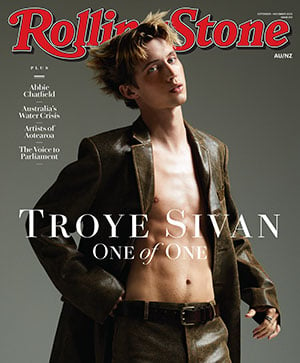 Get unlimited access to the coverage that shapes our culture.
Subscribe
to
Rolling Stone magazine
Subscribe
to
Rolling Stone magazine